by CAPS Media
Over the past year, CAPS Media in collaboration with the Museum of Ventura County went into the community and spoke to many who were affected by the Thomas Fire. We interviewed over 70 people and let them share their stories. Neighbors, friends and First Responders were invited to various locations throughout the county and into the CAPS Media studio to record their stories. From these powerful stories we created a 90-minute documentary.
The Perfect Firestorm is our documentary film that chronicles these personal stories of survival and healing during and following the devastating Thomas Fire. Screenings of the film are free and open to the public with an RSVP required on Sunday, December 16 at 12pm and 3pm at the museum's pavilion at 100 East Main Street in Ventura. Due to limited seating, reservations are required. Email [email protected] and indicate the time of the screening you wish to attend.
The Perfect Firestorm was produced in cooperation with Ventura City Fire and Police, Ventura County Fire, Sheriff's, Office of Emergency Services and other agencies. The year-long project is based on dozens of first-person interviews with fire fighters, first responders, residents and others impacted by the tragedy. In addition to sharing their heartfelt, inspiring and at times tragic stories, the citizens of Ventura County provided CAPS Media with hundreds of photos and videos recorded during and after the fire to help tell the story.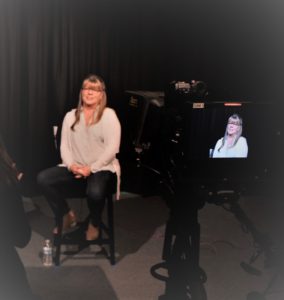 The Perfect Firestorm is a companion production to CAPS Media's Thomas Fire Stories Project, the series of half-hour, first-person stories that airs every Friday night on CAPS Media. All the interviews conducted for the series and documentary air as stand-along stories on CAPS Media and on KPPQ-LP at 104.1fm.
"CAPS Media is privileged to produce the series and film," said Patrick Davidson, Executive Director of CAPS. "and extremely fortunate to have the tremendous cooperation and unprecedented access to remarkable stories and supporting material for the project. We have county and city media including video, photos and dispatch calls. The Ventura community responded rapidly by sending us hundreds of personal photos and video of their first-hand experiences. And, as this is a collaborative with the Museum of Ventura County, we have an equally special agreement with television affiliate stations to utilize news coverage of the fire."
Storytellers recounting personal stories include Ventura County Fire officers Chad Cook, Dustin Gardner, Vaughn Miller, John Spykerman, as well as County CEO Mike Powers, OES Director Kevin McGowan, City Fire Chief David Endaya, City Police officers Mike Brown and true citizen-heroes including Debbie Brokaw, Kat Merrick and her Local Love project, Jake and Jenny Dilbeck, Trevor Quirk and Upper Ojai Relief, Jason Collis and Dr. Susanne Lammot's World Kitchen/Chef Relief Project, Lance Korthals, Clark Tulberg of Saint Thomas Aquinas, Dr. Sean Anderson and many more inspiring storytellers.
All of us at CAPS Media offer our heartfelt thoughts and best wishes to everyone throughout Ventura County who suffered personal tragedy caused by the devastating fires of the last two years. We celebrate the extraordinary courage and sacrifice of fire fighters, law enforcement personnel and other first responders who tirelessly battled the devastating fires.
The Perfect Firestorm is a tribute to our entire community of heroes who, in the face of an overwhelming crisis, responded with astonishing calm and then opened their hearts, hands and homes to rescue neighbors and strangers and together rebuild their lives. We also thanks those in the media and support services who helped provide vital information to all of us in the community. Our community came together. Please contact CAPS Media at capsmedia.org or at 805.658.0500 for information about the screenings and about how to join and become a member. Our mission is to create an engaged and informed community through participation in electronic media.