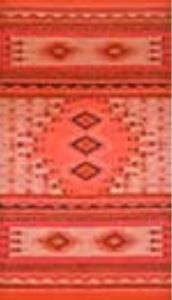 Join for an immersive evening at E.P. Foster Library with master dyer and textile artist, Porfirio Gutiérrez, and learn about the rich history of the craft in its cultural context. Recently featured in The New York Times, Gutiérrez is committed to keeping his family's traditional Zapotec practices and knowledge alive.
Gutiérrez and his family are masters of Zapotec weaving and come from a long line of weavers from Teotitlán del Valle in Oaxaca, Mexico. They are among a small group of textile artisans working to preserve the use of plant and insect dyes.
This special presentation will be hosted at E.P. Foster Library on Saturday, January 5, at 6 pm. This event is free and open to the public.
Ventura County Library is honored to host this event, made possible by funding received from the California Council for the Humanities Library Innovation Lab Grant for the project entitled "Celebrate Mixteco Culture," and partnerships with MICOP, CSUCI, El Rio NFL, and UCSB.
"Library Innovation Lab: Exploring New Ways of Engaging California's Immigrant Communities" is a new statewide competitive grant program offered by California Humanities. The program encourages California libraries to develop creative and innovative programs that will respond to the needs and circumstances of today's immigrants and immigrant communities and foster more inclusive communities within our state.
The Foster Library is located at 651 East Main St. Hours of service are 10am to 7pm Monday through Thursday, 10am to 5pm Friday and Saturday, and 1pm to 5pm on Sunday.