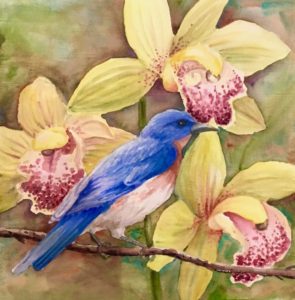 This month, Buenaventura Art Association (BAA) is upholding a pair of year-end traditions—the Small Image Show and Holiday Boutique—in its new gallery home, Studio 30 at Bell Arts Factory on Ventura Avenue.
The art show will feature members' original works no longer than 14 inches on a side, sized and priced for gift-giving. The boutique will present a changing mix of artisan crafts, jewelry, fine art photos, cards and other paper items, and wearable art for purchase on three weekends.
The Holiday Boutique coincides with events at the adjacent Bell Arts Factory. BAA's boutique will be open 11 a.m.-4 p.m. Dec. 8, 9, 15 and 16. The gallery also will be open 6-9 p.m. Dec. 7 for First Friday.
An open studios night and opening of the Artisan Holiday Market in the Tool Room Gallery will be 6-9 p.m. Dec. 7. Bell Arts also will be open 11 a.m.-4 p.m. on Dec. 8, 9, 15 and 16.
Buenaventura Art Association is a 64-year-old nonprofit artists' cooperative that recently moved to Bell Arts Factory, 432 N. Ventura Ave., Ventura. Gallery hours are 11 a.m.-4 p.m. Thursdays through Sundays. For more about BAA and its programs, visit www.buenaventuragallery.org or call 805-648-1235 during gallery hours.