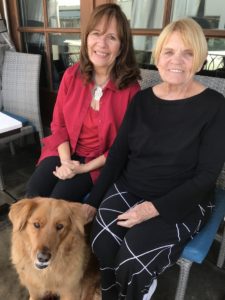 by Jennifer Tipton
Joan Lucas has worked hard all her life, she managed a training program for many years with Budget Rental Car and at 64, she started her own business. She worked 7 days/week taking only one Monday off per month to "sleep and recover – I am not a deadbeat!" she said. Collecting social security at 65, she continued working. And by age 68, "I was making money hand over fist!" But in 2007, she suffered severe injuries inflicted by her mentally ill son that required extensive hospitalization and rehabilitation.
In 2008, "the economy went to pieces, but I continued to work through the year and I broke even". It was obvious to her that the next year would be worse, so she "folded". Joan says that sixteen years ago, the amount of social security she received was enough to live on but, "prices kept climbing!" She tells me she did get a 3% increase in her social security, but her bills went up by 5% – three years in a row. "My income has not kept up with the economy", she simply stated, "I've outlived my friends of 50-60 years and I've outlived my money".
Joan was recently renting a room here in Ventura and reports, "I think this must have been the first time this woman rented a room in her home because it came as a surprise to her that I might want a little space in the refrigerator or to do some light cooking". She adds, she was not allowed to "drag her oxygen around". Joan has COPD(Chronic obstructive pulmonary disease). She wasn't allowed to bathe everyday either and her landlord was angry because the oxygen made the electric bill go up.
Joan had until October 3rd to find a new place to live. Her registered service dog, Jackie has been her companion for ten years, but potential landlords only hear "dog". Affordable Housing requires a minimal income and she didn't meet the criteria… Joan confessed, "I was hugely terrified!"
Just one day before Joan and Jackie would have ended up on the street, she found Cindy Wilson with Gabriel's House in Oxnard. Residents there are from 3 months to 81 years of age and the program is like our City Center Transitional Living in Ventura. Cindy shares, "Joan had a cool journey to find us, she is as much an asset to the house as we are for her". Gabriel's House has a fundraiser coming up on October 26th called "Operation Hope", it is an event to end the cycle of homelessness. For more information on Gabriel's House and the Operation Hope event visit: Gabriels-House.org
Joan confides, "I see all of this as a way to make us aware that homeless people are not necessarily who we perceive them to be".
Joan Lucas has also written a children's book, "Jackie: A Dog's Tale" available on Amazon.