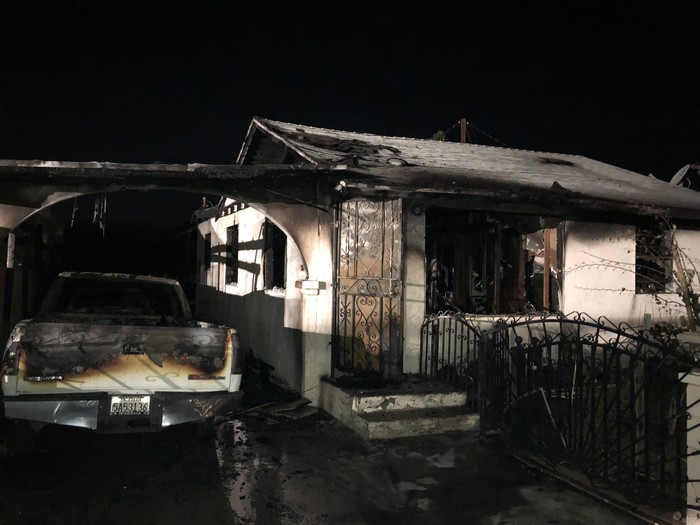 Shortly before 1 am, on Sunday morning, Oct.21, a two alarm fire broke out in Cabrillo Village (in East Ventura). The blaze resulted in several major injuries, two houses consumed by fire, and an adjacent home damaged.
Two homes had significant fire activity upon the first apparatus arrival. Numerous cars were fully engulfed in fire as well.
Four people were injured, reportedly all from the same house that initially caught fire. Two of the residents were in critical condition, with the other two sustaining moderate injuries.
Powerlines fell along the side of a row of homes that were threatened, exposing arching wires that hampered firefighting efforts.
A total of 15 people were displaced due to the incident. The Red Cross arrived on scene and provided assistance to the victims of the fire. Initial estimated damages are well over $500,000, not including vehicles.