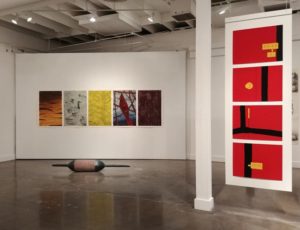 A Conversation with Dane Goodman
Sunday, October 28, 2018 3 to 4:30 p.m.
Oxnard's Levity Live at The Collection
591 Collection Blvd.
Dane Goodman is one of the Central Coast's most accomplished artists. A recipient of the County of Santa Barbara Individual Artist Award, he has also been nominated for the National Award in the Visual Arts and the FOCA Award in LA. You won't want to miss this conversation with an artist whose work described as idiosyncratic and provocative.
To learn about Dane Goodman, visit www.EstradaFineArt.com
Free to FOTM members, $15 for public; $10 for seniors.
Special invitation to Educators & Students:
The Artist Spotlight is open to students attending as a class assignment free of charge. FOTM is happy to assist with tracking attendance and sign-in sheets. Reservations required.
To RSVP visit www.FocusOnTheMasters.com or call 805.653.2501.