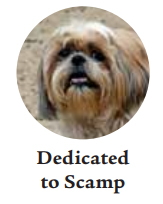 •SPAN Thrift Store is providing $10 spays and neuters for low income cat and dog friends.
New Location is at Albert H. Soliz Library – El Rio, 2820 Jourdan St., Oxnard on Friday, October 26th. Please call to schedule an appointment 805-584-3823.
•On October 27 WHO LET THE DOGS OUT FAMILY FUN FESTIVAL, A COMMUNITY FUNDRAISER on behalf of Ventura Police K-9 Partners will be held at the Harbor Cove Café located in Ventura Harbor. 100% of proceeds go to the K-9's medical fund.
There will be a singles auction with a surprise auctionee even though he is not single. Look for the advertisement in the Ventura Breeze November 24 issue and find out who you can bid on to spend a glorious two hours with.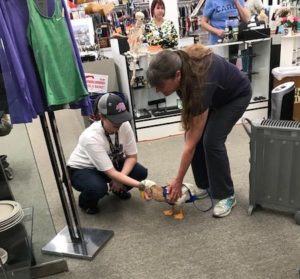 •On Saturday, September 28, the Canine Adoption and Rescue League (C.A.R.L.) held their grand opening for the CARL Boutique Thrift Store new location.
Canine Adoption and Rescue League (C.A.R.L.) is a 501(c)(3) non-profit all breed, no-kill dog rescue and adoption organization. Since 1996, C.A.R.L. has rescued and placed thousands of unwanted, sick, abandoned, and homeless dogs. Dogs in their adoption program are placed in pre-screened, loving and secure homes. CARL makes a lifetime commitment to all their dogs.
CARL's mission is to advocate for animal welfare, seeking to end the needless deaths of companion animals through its adoption, education, and outreach programs. They rely entirely on donations and do not receive government, state or city funding.
The thrift store was created to help CARL in their mission to help animals. All proceeds from the thrift store go directly to help the animals. The former thrift store had been open for 3 years and was located at 4160 Market Street.
​The new store location is at 2750 E Main St. (in the "old Sears building) next to Smart & Final.
The store is receiving donations of clothing, house wares, books, furniture and jewelry. Drop off time for donations are Tuesday – Saturday 11:00 am – 4:00 pm.
For more information about the store, donating or volunteering, go to www.carlthrift.org. They can also be reached at (805) 667-9111 or email at: [email protected].
For more information about Canine Adoption and Rescue League (C.A.R.L.) please visit http://www.carldogs.org
•The National Police Dog Foundation is very pleased to announce the availability of another 50 (12-month health insurance) K-9 Health Insurance Grants. They are now accepting applications.
In 2017 they launched their K-9 Health Insurance Fund, which was established from an initial donation by Petplan Pet Insurance. The fund is supported by designated gifts from the public to the National Police Dog Foundation and a $50 donation from Petplan for each new pet insurance policy booked by the public using the campaign code NPDF10 at https://nationalpolicedogfoundation.org/petplan/. Pet parents who use the code can also receive a 10% discount on their new policy.
The purpose of the fund is to offer grants to law enforcement K-9 units, ensuring the continued well-being of the K-9s.
Petplan's support of the K-9 Health Insurance Fund, and their passion for improving the quality of life and access to essential veterinary care for K-9s, is the driving force and the major sponsor of the fund.
In 2017 they were only able to offer 5 grants. Thanks to Petplan and your donations, earlier this year they granted 50 health insurance policies, and now are offering another 50 grants to pay for 12 months of K-9 medical insurance. The grants are limited to 1-4-year-old K-9s and a maximum of two grants will be granted to each agency.
This is the season of giving. They need your support to be able to continue to offer grants that will keep your local K-9s healthy, on-the-job and ready to protect you.
Grant application deadline for these 50 (12-month health insurance) grants is October 26th, 2018. No applications will be accepted after this date.
To apply and for more details, please go to https://nationalpolicedogfoundation.org/health-ins-grant-app-50-fall-2018/
•by Victoria Usher
Madison Square Garden in New York City has always hosted the Westminster Kennel Club Dog Show, where a plethora of dogs come from far and wide along with their owners in order to compete. The dog show has pups of all shapes, sizes, and personalities, but there was one beagle pup named Uno who became a crowd favorite and was able to capture the hearts of everyone watching. Uno was special because he was so much more than just a show dog; he was kind, playful, and a truly lovable pup. Everyone watching the dog show and all of the fans were able to easily imagine him being their dog because of his wonderfully unique personality.
Ch. K-Run's Park Me In First, also known as Uno was a 15-inch beagle from Belleville, Illinois, who won Best in Show in the 2008 Westminster Kennel Club dog show. He was the first beagle to claim the top prize at Westminster and the first beagle to win the hound group since 1939.
Sadly, Uno recently passed away at the age of thirteen from cancer. He was loved, and he lived a happy life on a ranch in Austin, Texas. The all-American dog named Uno will never be forgotten, he will always be in our hearts.