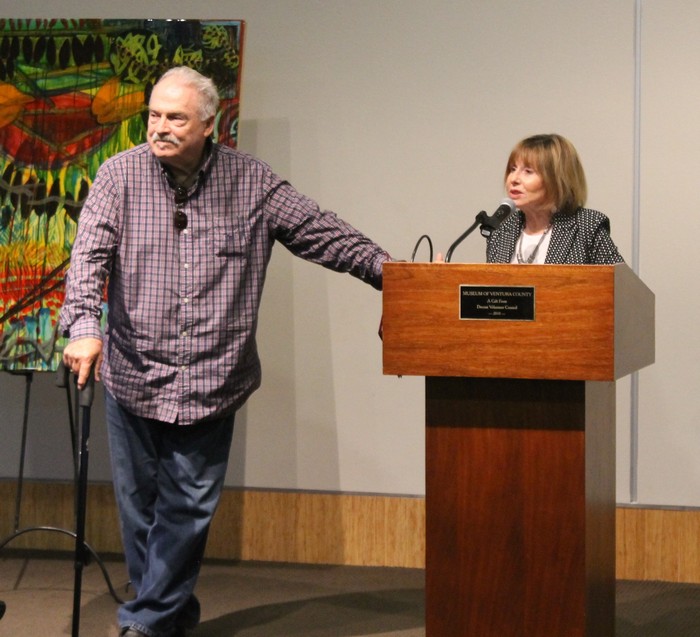 An event was held at the Museum OF Ventura County honoring ArtWalk2018 Artists Of Distinction John White and Song Byeok on Oct. .4. ArtWalk was held Oct.6&7.
Councilmember Cheryl Heitmann presented John White with a plaque of honor.
ArtWalk is one of Ventura's signature events, drawing thousands each year.
John M. White of Ventura is a painter, sculptor and performance artist. He has been exhibiting publicly for more than 40 years. Culturally, politically and aesthetically influenced by the late '60s, White's work exemplifies this period of redefinition and experimentation.
Considered one of the seminal California performance artists, White has staged hundreds of public performances since 1967
Continuing a tradition of bringing exciting, newsworthy artists to Ventura, ArtWalk selected of North Korean artist Song Byeok as the Global Artist for this year's 25th anniversary event. Now residing in Seoul, South Korea, Song was once an official state propaganda artist in North Korea. Here in the United States he is being called the Andy Warhol of South Korea.
The Oct. 24 issue will have more photos of the event.