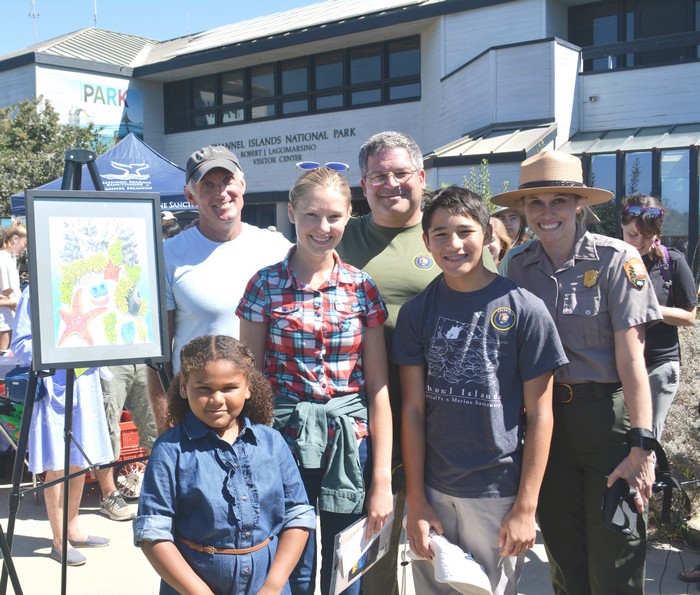 The winning entries from this year's California Coastal Art & Poetry Contest will be on display at the Channel Islands National Park Robert J. Lagomarsino Visitor Center until November 18. The art and poetry display includes 47 winning pieces from over 2,500 entries. A special unveiling of the artwork occurred on Sept. 15 during Coastal Cleanup Day.
The annual contest is designed to encourage youth to reflect on the beauty and spirit of California's coasts and ocean. Through this effort, the California Coastal Commission hopes to inspire a greater sense of appreciation and stewardship for these natural places.
Enjoying the unveiling were Channel Islands Park Foundation members Ken McAlpine, Vahagn Nahabedian, Ranger Lauren Boross, art winner Ventura kindergartener, Serenity Rayne Holmes, art winner Lompoc High senior Marina Zellers and Tigran Nahabedian .
The winning contest entries can all be viewed and are available for purchase at
https://www.coastal.ca.gov/publiced/poster/poster.html.