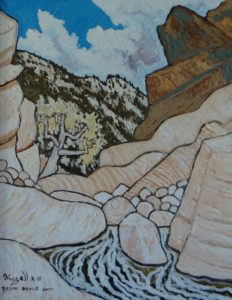 Fox Fine Jewelry Fundraiser and Art Reception September 15, 6 – 8pm
Arts & Eats will be held in downtown Ventura on Saturday, September 15 from 6 – 8pm. Fourteen galleries, restaurants and shops open their doors for a walking tour of art receptions and complimentary tastes. The event is free to the public.
Robert Wassel will display his artwork at Fox Fine Jewelry from September 13, 2018 – November 12, 2018, with an Art Reception on September 15 from 6 – 8 pm. Corinn Conant will sing and play the guitar at the reception.
See the website for gallery shows information:
http://www.foxfinejewelry.com/pages/arts-eats