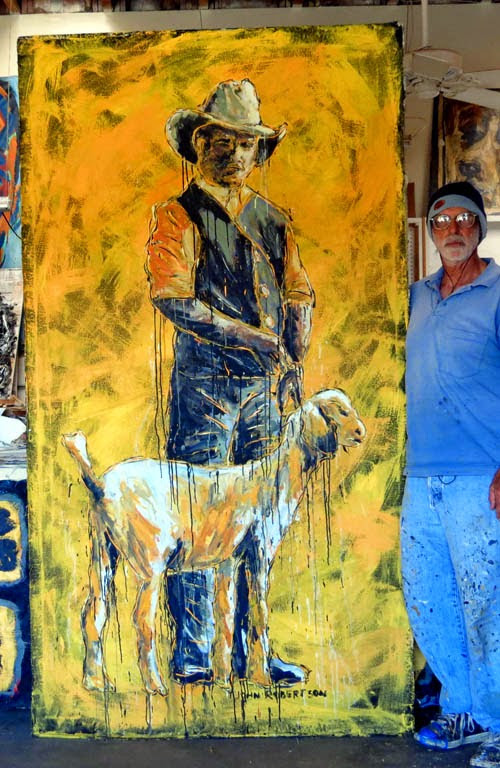 Pop-up exhibit opened on July 28 for Ventura artist John Robertson's large-scale acrylic paintings celebrating scenes from the Ventura County Fair, a favorite past-time of the artist and his family. It will be on display at the Agriculture Museum through September 9.
Known nationally for his large-scale sports paintings, many of which are on display at major stadiums, Robertson paints what he sees–local people and scenery–using house paint on large rolls of canvas to accommodate the grand-scale size. The Agriculture Museum is located at 926 Railroad Avenue, Santa Paula.
For more information visit venturamuseum.org or call 805-525-3100.