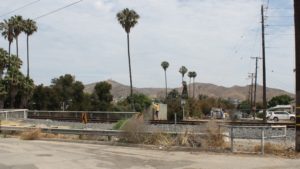 Railroad fences in midtown Ventura (this one along Vista Del Mar Drive) are being removed after Union Pacific dropped its application to legally install them. Nearly six years after first putting them up without a permit, Union Pacific Railroad has withdrawn its application to legally install the fences separating its trains from the midtown Ventura neighborhood.
Although illegal to cross the tracks, they are frequently used by midtown residents to access the beach. The California Coastal Commission and Ventura eventually cited Union Pacific because the railroad needed a permit for the installation and the height.
Please be careful if you cross – and be especially careful of the Amtrak trains that are extremely quiet.