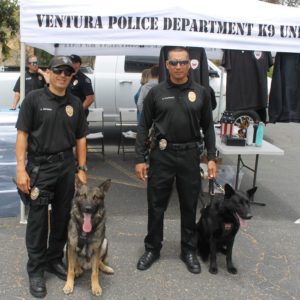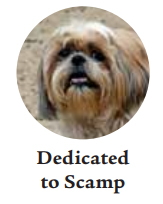 Locally the Housing Authority of the City of San Buenaventura celebrated with their dogs at work and lunch of hot dogs of course. The dogs were very well behaved and waited their turn for a hot dog.
Foto: On June 30, a summer benefit concert Paws for the Cause was held at the Poinsettia Pavilion to salute and honor the Ventura K9 Police Officers. Besides the K9's it featured live performances by Alex Nester, Mark Masson and COSO Live and games for kids, food and vendors. The event was presented by the Herman Bennett Foundation "Making A Difference". Save-A-Life Thrift Store, Camarillo. www.hermanbennettfoundation.org. Officers Ortega and Miles and Officers Rodriguez and Rover were there (with other K9 officers) to greet the guests and Miles and Rover let people pet them.
•Canine Companions for Independence is a national non-profit organization that provides highly trained assistance dogs, free of charge, to people with physical and developmental challenges. The local Valley To Sea Chapter is sponsoring an evening fundraiser of Canines & Comedy on July 12th at Levity Live in the Collection in Oxnard. Come laugh, pet some dogs, win some gifts, and get to know this wonderful organization that improves the lives of those with special challenges in our local communities. Contact [email protected] or call Alan Howell at 206-954-9433 for more information.