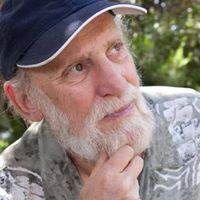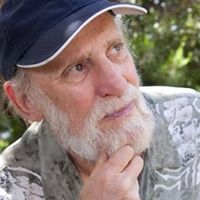 • Santa Clarita has approved new rules that bans individuals from sitting on sidewalks and sleeping in cars on public streets. The rules are intended to block homeless people from living in public spaces. At the same time, they also approved spending $1 million to help build a homeless shelter and create a long-term plan to combat the issue.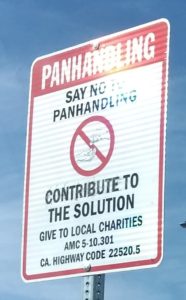 I'm not sure if it is legal to ban people from sitting on the sidewalk, but taking the next step and providing shelter makes it worth taking the chance. Officials from Anaheim, Huntington Beach and Santa Ana have proposed new shelter sites to help solve their growing homeless situation.
Providing shelters is what is needed – it seems to me. Complaining about (and counting) the homeless does nothing to correct the homeless problem in any city. Pursuant to this, the Ventura City Council has approved spending $600,000 in the new $306.5 million operating budget (roughly a 10% increase over last year) to help pay for the acquisition of a year-round transitional shelter and $250,000 for operating expenses including agencies that work with the homeless community and provide social services and other necessary programs, especially for the approximate 30% of the mentally ill homeless. The funds are expected to be matched by Ventura County which has agreed to provide matching funding to cities opening their own shelters.
The council also directed staff to return with gap funding to continue extra police patrols (and extra security cameras) put into place after the April homicide on the Promenade. The city has been paying police overtime for the additional enforcement and will likely continue that until new full time officers are hired.
Many citizens are still confused, saying, "How come we still have vagrants on the Promenade if there are additional police present." The police are there to diffuse any illegal activity that might take place (being homeless on the Promenade is not illegal)), and to deal with unruly people, such as a mentally ill homeless person who might be yelling at people. They might also try to get the mentally ill and homeless some help, but there is very little of that currently available.
• In a previous issue, I reported that the temporary ban on leaf blowers had been lifted. Not true – the City Council has not made a final decision. It's the dreaded "fake news".
• Ventura resident, Sadiki Shakur, 24, has pleaded guilty to voluntary manslaughter and assault with a firearm for his role in the 2016 shooting that killed one man and injured another. He entered the plea in Superior Court as part of an agreement with the Ventura County District Attorney's Office. Shakur was initially charged with murder and attempted murder. If convicted of these crimes, he could have received a sentence of 84 years to life in prison. As part of his plea agreement Shakur is expected to be sentenced to only 16 years.
•Speaking about the North Korean leader, Trump stated; "He speaks, and his people sit up at attention. I want my people to do the same."
News item – "North Korean leader Kim Jong Un reportedly ordered a high-ranking army officer to be executed after he was accused of giving extra food and fuel rations to troops and their families."
His people had better sit up at attention.
• The City of Ventura owns a very large property portfolio, which they have done a terrible job managing. Ventura owns over 250 properties.
The Brooks Institute situation, where they walked away from space that was being remodeled on the fourth and fifth floors of 505 Poli St. is a good example of things gone wrong. Unqualified staff failed to require the school to pay a security deposit. The space, with unfinished construction, still remains empty.
When Brooks signed their lease, several non-profits (like Focus on the Masters) had to move to another floor or location, all of which turned out to not be necessary.
To solve the problem, the city has hired an in-house property management specialist, Charlotte Modugno, and consolidated all of the city properties and agreements to the public works department.
Other city leased properties include patios used by several restaurants that are located on city property.
City Councilmember Christy Weir asked for more information on 505 Poli St., which has 12 leases and much empty space. The building includes nonprofits, start-up companies and the Ventura Chamber of Commerce. I certainly hope that Charlotte does a good job so that city properties are professionally managed and proper rents are charged.
•A new study validates Einstein's theory of general relativity in a distant galaxy for the first time.
This study supports my current understanding of gravity (which is non-existent) and provides more evidence for the existence of dark matter and dark energy — two mysterious concepts that scientists know about only indirectly by observing their effects on cosmic objects. Seems simple to me – if there is no proof who could argue?
Einstein's theory of general relativity, published in 1916, explains how gravity is the result of a concept known as the fabric of space-time. Simply put, the theory predicts how much the mass of an object — in this case, a galaxy — curves space-time. Just look in the sky and you can see gravity bending.
•I'm glad to see that the Pierpont Inn has secured some permits to continue with the remodel of the main building. Construction was stopped about 3 years ago because the owners hadn't secured the required permits. Hard to believe that a major hotel chain could be stupid enough to build without them. Hopefully the new construction will bring this iconic building back to its original beautiful interior. The rooms at the hotel have remained open.