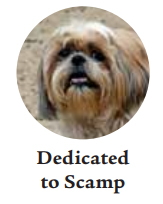 • "If you want a real friend that you can trust in Washington, get a dog." ~ Harry Truman
• SPAN Thrift Store is providing $10 spays and neuters for low income cat and dog friends. In the SPAN Thrift Store parking lot 110 N. Olive St. (behind Vons on Main) Friday, June 8th.
Please call to schedule an appointment 584-3823.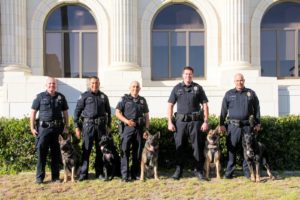 • New deputy first dog
By Victoria Usher
Governor Jerry Brown recently made an adorable and exciting announcement that a one-month-old female border collie puppy by the name of Cali will be serving as the state's "Deputy First Dog" from now on. Little Cali will take on many new job responsibilities soon and one of the most important job responsibilities she will have will be assisting one of Governor Jerry Brown's dogs named Colusa, a border collie-corgi mix who is known as the state's "First Dog" in herding all of the state Capitol's staff and also helping out in a variety of ways around the Colusa County family ranch. Colusa has been a constant Capitol presence and has the absolute cutest Twitter account in the world to prove it. Cali will begin her new job by helping Colusa with any and all of the important duties that must be taken care of around the family ranch.
• Life wouldn't be the same without our best friends. So there is now National Best Friends Day. They're the friends that can be counted on to be there at a moment's notice. The ones who love, laugh, support, and cherish – in both good and bad times.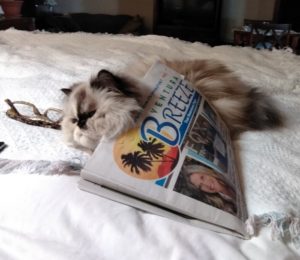 Friends can be celebrated on any day of the year, but what better day than Best Friends Day? The day is largely unofficial, with no clear clue as to its origins, but that doesn't stop the millions who mark the day each year from enjoying their best friends.
Celebrations can be as low key or as flamboyant as desired. A picnic in the park, a get together over coffee, or a nice meal in a favorite restaurant ( that allows dogs) are popular ways to celebrate a close friendship. Should distance keep best friends apart, it's enough to pick up the phone to wish that special person a very happy Best Friends Day.
June 8, a day to honor that one special person you call your "best friend". This day is a time to show them how much you appreciate them, how special and important they are to you and how you cherish their friendship. Celebrate National Best Friends Day by letting your best friends know how much they mean to you!
•How to handle a territorial dog By Ashley Bennett
Spay or neuter your dog
If you have not already done so, having your dog spayed or neutered can reduce incidences of territorial marking. It can also extend your dog's life, improve other aspects of their health, and reduce the number of unwanted dogs. Dogs that have been spayed or neutered can and do still engage in marking behaviors from time to time, depending on other factors. According to a report from the Humane Society, spaying or neutering your pet may help reduce likelihood that they will mark their territory, but it does not completely stop it.
Allow your dog to get acquainted with unfamiliar faces
Sometimes your dog may start marking things around the house because someone new has been introduced into the household, whether it is a new roommate, pet, or even a frequent visitor. Chances are that the dog feels like this person or animal has entered their realm and it is marking to show them that they still have ownership over the territory. People are usually annoyed by this behavior, but other animals know what it means if a dog has marked their territory. The only way to resolve this issue is to allow your dog to get a true introduction to the new person or pet and allow them to spend some time to bond with them. Keep the new person or animal out of the dog's area until the two have become more acquainted.