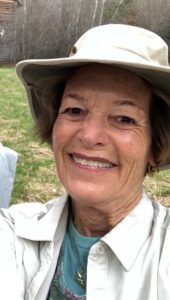 by Jennifer Tipton
Recognized as one of the Faces of Ventura in 2013 (as featured in the Ventura Breeze), there is little this remarkable woman can't do. Susanne is a pediatrician, licensed pilot, sailor, scuba diver and has served on the Board of Directors with the Boys and Girls Club in Ventura for over twenty years!
Two years ago, Susanne celebrated her 50th reunion from medical school in Montreal, Canada, where she grew up. From a class of 120, only 6 were women, "those were the days we had to be better to be equal", she said.
Much of her success she attributes to her loving family who supported her dreams, "when I was little girl, there was a board game that I loved called Pirates and Travelers and I became really good at geography". Fascinated by Africa, she swore then that one day she would go there…
Susanne's first trip to Africa was in 1970 when she worked in the Congo with her late husband, also a physician, "we were supposed to go for 2 years but stayed for 2 months because it was more politically unstable than we realized, and we had our one-year old son with us, but I knew I'd find my way back!" With passion and determination, that's exactly what she did – more than once!
After looking into nutritional supplements for her young patients here at home, Susanne discovered "Nu Skin", a company that not only offers vitamin supplements for her kids here, but also funds a program called "Nourish the Children". They have provided over 500 million meals to the world's most malnourished children.
She recently returned from her 3rd trip to Malawi, after receiving yet another leadership award from the company. She and three others were selected as part of a mission trip with Nourish the Children and because she's been active with this program for years, Susanne stayed behind to visit families with young ones she has sponsored and mentored. Sharing photos of the kids then and now, her face radiated with love for her work there, "it's all about the kids", she smiled.
My favorite of her African adventures was the tale she told from January 2015 when her nephew Yuri married a member of the Kikuyu tribe in Kenya (the same tribe as in the movie "Out of Africa"). Susanne was with her family in Kenya for the traditional 3-day wedding ceremony and said that for Yuri to marry into the tribe, he had to be adopted into the tribe, "so, we were all adopted into the tribe!" This consisted of goat intestines wrapped around their wrists to symbolize umbilical cords and then ceremonially cut as they were "born" into the tribe.
Writers note: (what some people won't do for love)
Susanne stated, "I think one of the most exciting things in my life is making personal connections and seeing where they will lead you, one of my favorite places to eat with my late husband was "Jonathan's" and that's where I met Executive Chef Jason Collis.
Susanne's nephew, Yuri travels to many destinations with his environmental tourism work and met Chef Jose from World Central Kitchen along with one of his staff, Nate Mook in Haiti. Yuri and Nate became friends and all three live in Washington D.C.
On Thursday evening, December 7th, 2017 just three days after the Thomas Fire struck, Chef Jose and Nate spoke with Yuri, knowing he had family here. Susanne received a call from her nephew informing her that World Central Kitchen wanted to help Ventura and asked if she knew a local chef that could help put this together, immediately she called Chef Jason. "If I hadn't met him years ago, I wouldn't have known who to call!" Nate was on a plane the next day and by Sunday they were serving meals to those affected by the fires. A big thanks to Tim Kilcoyne, Jim Rice and Linda Jordan for their participation as well, keep shining Susanne!