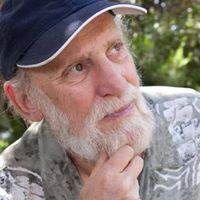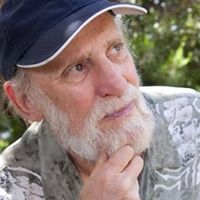 • Hopefully the Amgen bike tour that went through Ventura brought us some positive publicity. I don't watch channels 2-13, or listen to KFI, but I hope that those who jumped on the bandwagon to talk about how dangerous Ventura is, also informed these media outlets that they should cover this wonderful event. Media should also shine a light on the thousands of Venturans who came out to support it and who volunteered their services.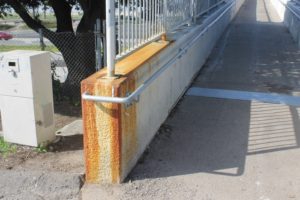 •In the past, I have commented on the horrible workmanship performed on the pedestrian crossing bridge that runs over the freeway to the promenade.
This is what the work consisted of per the Department of Transportation(DOT): "The department is working with the City of Ventura to provide for a safe and accessible pedestrian overcrossing that gives access to people shopping, recreating and living in the area. This polyester concrete overlay will improve the surface and the replaced handrail will provide comfort and safety for users."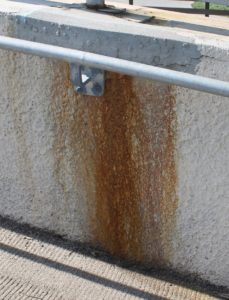 Even though painting was not in the contract for Guills, Inc. of Pasadena, I would think that for almost $400,000 they could have taken a little pride in their work and spent a day painting it.
I have contacted the DOT suggesting that they do the painting. If they won't, perhaps Ventura could paint it (it reflects upon us) or the Ventura Breeze could have a painting party and we can all paint it. Of course, we would need permission from the DOT and probably need to provide a million-dollar liability insurance policy.
•Fire related debris removal has basically been completed. The debris removal process was performed by the California Department of Resources Recycling and Recovery for a cost of about $67 million. About 670 properties were enrolled in the CalRecycle debris removal program and over 250,000 tons of debris has been removed.
Some properties still require soil samples to pass tests or need erosion control assessments. Others are ready (after permits) to start building, but I see more and more lots for sale as owners (some elderly) just aren't willing to go through the re-building process.
•Even without the help of El Nino, 2017 was the third hottest year on record just slightly below the record high temperatures of 2016.
•Homelessness is certainly not unique to Ventura as some may think. The Los Angeles County Board of Supervisors has increased spending to address homelessness. Their new budget calls for $402 million to spend on programs that include homelessness prevention, rent subsidies, outreach, preservation of affordable housing, employment services and shelters. It's all about the money.
•A judge has suspended the criminal case against Jamal Jackson, who was charged with premeditated first-degree murder for the April 18 attack that left Anthony Mele dead, ordering the defendant to undergo a mental health evaluation. The ruling came after Jamal Jackson's public defender expressed doubt as to whether the man's mental competency allows him to be judged at this time.
Jackson is due back in court on June 14 for a mental health competency hearing where results of his evaluation will be heard to determine if he will be able to stand trial.
• At a recent City Council meeting, a group of residents attended with a different message, the kind that we need. They held up signs that read, "Don't use tragedy to spread hate" and spoke of a need to work together on solutions to address homelessness, as criminalizing the issue is not the solution.
Interim City Manager Dan Paranick asked residents who have possible solutions to share them with city officials. He said city staff was looking at the issue from all directions and taking into account everyone's opinions and ideas to help solve the situation.
The city is working with the county to identify a site appropriate for a year-round shelter with necessary services. The goal is for a shelter to open in both Ventura and Oxnard and ideally be run by the same operator.
•Congratulations to Fox Jewelry (article in last issue) for raising almost $60,000 to be used by fire victims. Wonderful how most of the community has come together to help so many in need.
•Perhaps it is too easy to run for office in California. There are 28 candidates running for governor and 32 for senator. Want to run? Get 10 friends to support you and send in your $25.
•Recently Trump had the nerve to tell the French that the reason they had a mass killing is that they don't own enough guns like we do. This statement suggests that we are much safer than the French because we own more guns, so I decided to look at the facts.
Gun ownership: France has 2.83 guns per 100,000 residents. USA citizens own 11.96 guns per 100,000 people. That means USA residents own 4.2 times more guns than the French.
Gun related deaths: France 14.96 per 100, USA 101.05 per 100. Almost 7 times more gun deaths in the USA than France.
The recent killing of 10 high school students in Texas, where everyone (I think you need to be over 6 years old) is allowed to carry a gun, didn't stop that awful tragedy.
•The City Council has approved an ordinance that sets rules for those wishing to rebuild following the Thomas Fire. It is rather complicated but has good intentions and will expedite the process. The council listened to architect's suggestions and concerns to help them make the guidelines.
•Joseph James DeAngelo, 72, the man suspected to be the Golden State Killer, was charged with murder in the bludgeoning deaths of Lyman and Charlene Smith in their Ventura home in March 1980, along with at least 10 other deaths. An ex-police officer, his list of crimes and murders is on-going.
I can imagine the euphoria of the police personnel who worked on this case for almost 40 years and the moment current investigators realized they had solved it (because of DNA). "We have found the needle in the haystack," Sacramento County District Attorney Anne Marie Schubert said at a news conference.
•As you know (I hope), we recently held an un-official naming of the St. Pats parade green pig. Hamlet was selected as the winner. It was suggested that we print a few of the other suggested names, so here they are; Greasy, Erin Go Oink, Darby O'portchop, Megan O' Piggy, Sean O' Bacon , Hamschock, Piggly-Wiggly, Pigasso , Ham L. Ton, Harley Hog, Iggy Piggy, Ham Solo, Cris P. Bacon, Pig A Choo, Albert Einswine and Chubby Buns.
Perhaps Green Eggs and Hamlet (thanks to Dr. Seuss) would be good. And next year at the parade, the pig might still be named Bacon. We were just having fun.