Four years from conception to funding, the BeeCause art installation has finally been realized. Community members painted hubcaps, under the direction of MB Hanrahan who designed this latest public art project for our Barranca Vista Recreation Center.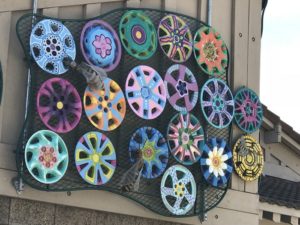 The project was funded by the California Arts Council, and City of Ventura Community Partnerships.
In addition to being colorful and fun, and involving our community, the project advocates for awareness and protection of native bees and honey bees.