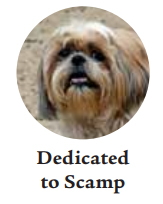 • On Saturday, May 5, CARL's (Canine Adoption and Rescue League) 21st annual Pooch Parade was held at the Ventura Beach Promenade Park on a beautiful (but slightly windy)Ventura day. The new Bluefang Dogathon 5K & 10k races were not just another race, they were all about the dogs with over 200 dogs participating in the largest dog running event in Southern California.
Each dog participant scampered away with their own bandana, medal and a chance to try out the new activity tracking collar by Bluefang. The money raised from the event help pay for the wonderful services that CARL provides for dogs. Their thrift store will be re-locating to a very convenient location in mid-town in the near future.
The races were for both the human and the dogs and had age group awards for the 5K, 10K and special top dog awards so there were many winners.
There was dog competition for agility, best kisser, cutest, best dressed and the always exciting Ventura K9 demonstrations and a silent auction. Outstanding music was presented by The Seaside Band and several food trucks provided an array of food choices.
The Pooch Parade is Ventura's biggest dog-themed event of the year. For over two decades, Ventura County has come out with their best friends to walk with them, shop with them, have a beer at the beach with them. It was a great day for the dogs and the humans who enjoyed seeing, and petting the many shapes, sizes and colors of dogs that were there.
The huge amount of tennis balls provided by the Ventura Breeze for the dogs were gone even before the event was over.
• SPAN Thrift Store is providing $10 spays and neuters for low income cat and dog friends.
In the SPAN Thrift Store parking lot 110 N. Olive St. (behind Vons on Main) Friday, May 11th.
Please call to schedule an appointment 584-3823.
• By Victoria Usher
Animal researchers have long focused on behavioral differences within the same species. James Serpell, the Marie A. Moore Professor of Ethics and Animal Welfare at Penn's School of Veterinary Medicine, suggests that these differences are influenced by pet owner's personalities. His study collected data from 1,564 Cocker Spaniel owners and found a strong correlation between owner traits and pet traits.
According to his study, harsh methods of training dogs, such as beating or using shock collars, led to aggressive habits, such as persistent barking and separation anxiety. In addition, emotionally stable pet owners reported less instances of their dogs urinating in the house when left alone. Research from biologists at the University of Vienna and Oxford showed consistent findings —the dogs in their experiment mimicked the actions of their owners.
Two groups of dogs were taught to open a box with their heads and their paws, whereas their owners would only open boxes with their hands. Dogs that mimicked their owners by opening with their paws learned the skill, on average, three times as fast as the dogs that did not mimic their owners.
Since the data was drawn from self-reported surveys, the study's conclusions may not be completely accurate. Still, James Serpell has said that his research warrants further exploration and could help pet owners train their pets more effectively.