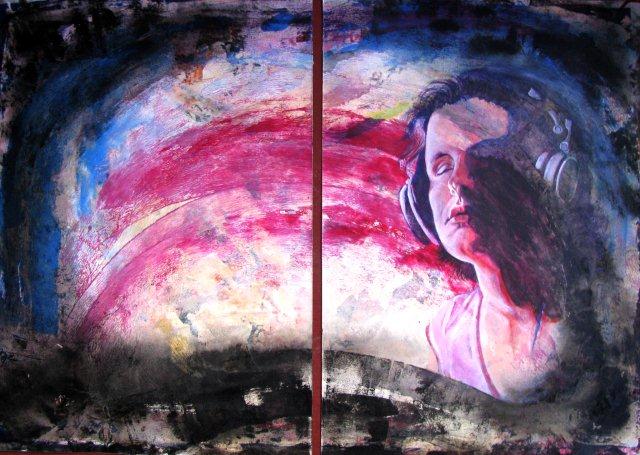 Exhibition of paintings by famed Cuban Artist Pedro González Pulido Opening Night – Friday, June 8. Museum of Ventura County The Martin V. and Martha K. Smith Pavilion.
Pedro González Pulido is a prominent Cuban artist and educator. In 1997 he was Artist–in-Residence at Art City Studios. He returned to Ventura in 2015 as a Featured Artist at the 2015 Art Walk. A longtime friend of Ventura filmmaker Lorenzo DeStefano, Pedro became aware of Lorenzo's work on "Hearing is Believing", the feature documentary film about Rachel Flowers. After seeing a Spanish-subtitled version ("Oir es Creer"), Pedro was inspired, as have been many people, by Rachel's story and her music.
Hearing is Believing Productions and the Museum of Ventura County are proud to bring the film and Pedro's amazing work back to Ventura.
Painting exhibition runs through June 24.
"Hearing Is Believing" Screening Fri. June 8.
6-7 pm Art Opening & Reception w/ music by Rachel Flowers
7:15 pm Screening of "Hearing Is Believing", a film by Lorenzo DeStefano
Post-screening Q+A w/ Lorenzo DeStefano, Rachel Flowers, Jeanie Flowers and Patti Channer
Advance tickets ($20) available through EVENTBRITE – https://www.eventbrite.com/e/hearing-is-believing-film-screening-tickets-45126292957
Limited tickets available at the door. 641-3845 or [email protected] .