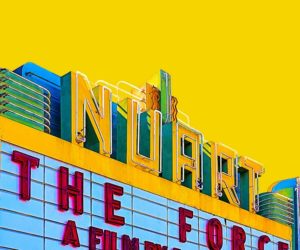 As a younger generation of contemporary artists begins to emerge, they seemingly follow a less poetic and more pragmatic approach to their work. PROTO_POP is an exhibition that embraces spontaneity and directness in equal measure to the processes of reflection, capitulation, and disguise. The presence of a subject, no matter how enclosed, indirect, or fragmentary, exist in in the heart of each piece exhibited.
Photography, Kinetic sculpture, colorful screen prints, geometric landscapes, light installation, and complex collages embrace the pop art esthetic.
PROTO_POP will be held at H Gallery + Studios 1793 East Main St. The show runs until May 27th. The show is curated by Dab Art. Gallery hours are 1-5pm.