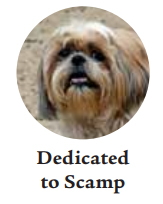 • A 16-year-old boy was hiding in a closet giving updates to a 911 dispatcher during a burglary at his family's home, when he heard gunshots and his dog suddenly stopped barking.
Des Moines police Cmdr. Doug Jenkins said the first 911 call came in at about 12:20 p.m. Police said the teen was home alone when the break-in happened.
"He heard noises and voices, ran upstairs and hid in closet."
The family's 2-year-old German shepherd, Rex, ran downstairs to confront the intruders. The thieves beat the dog, leaving him badly injured.
Even after being bloodied and hurt, Rex still had enough strength left to get back to the teen — his best friend — and protect him as the thieves proceeded into the bedrooms, including the one where the boy was hiding.
Rex came out with the little strength he had left in him and threw himself at them.
The thieves opened fire, shooting Rex multiple times. He was struck in the neck, leg and knee, yet managed to survive. The suspects were no longer in the home when officers arrived.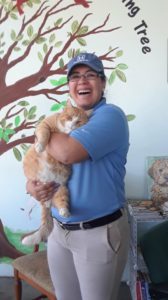 • Dog food and treat products are being recalled by manufacturers because of possible listeria or salmonella contamination. There has been a series of massive pet-food recalls over possible salmonella, listeria and pentobarbital contamination.
Northwest Naturals, of Portland, is recalling its 5-pound frozen Chicken and Salmon pet food chubs because it may be contaminated with listeria monocytogenes. Product is packaged in 5-pound frozen chubs labeled Chicken and Salmon Dog Food with a UPC code of 0 87316 38440 6. The company says the product was one isolated batch of 94 cases distributed in California, Washington, Texas, Michigan, Georgia, and Rhode Island and sold thru specialty pet-retail stores.
Carnivore Meat Company, of Green Bay, Wisconsin, is recalling 73 cases, of Vital Essentials Freeze-Dried Beef Nibblets Entrée for Dogs pet food, one-pound bags, Lot #13753, because the products may be contaminated with salmonella.
TruPet, of Milford, Ohio, is recalling 2.5-ounce package, Lot # 20190514 13753, of TruDog Treat Me Crunchy Beef Delight Pet treats because they may be contaminated with salmonella.
Gravy Train, Kibbles 'n Bits, Ol' Roy and Skippy dog foods withdrawn from market over euthanasia drug
Feds, state investigating Tukwila pet food over repeated salmonella contamination
According to the U.S. Food and Drug Administration, both salmonella and listeria can affect animals eating the products, and there is risk to humans from handling contaminated pet products, especially if they have not thoroughly washed their hands after having contact with the products or any surfaces exposed to these products.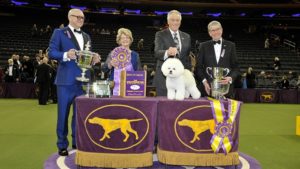 • Once again a Shih Tzu did not win best in show at Westminster (Scamp are you listening?). A dog almost as cute a Bichon Frises becomes America's top dog 2018 when Best In Show was awarded to "GCHP CH Belle Creek's All I Care About Is Love".
• By Cesar Millan
Being fostered is a wonderful opportunity for a dog to prepare for his forever home. He will have more one-on-one time with humans, and he can experience more of the world around him instead of being limited to the confines of a shelter. It can significantly increase his chances of fitting in with his next family.
And of course, his foster parents can make sure his new family is the right fit by helping them to understand his energy level, any issues that are being worked on, and any special needs the dog has.
Fostering isn't just good for the dog – it can do wonders for the human as well! A dog needs daily exercise, and that helps us to get up, get out of the house, and experience simplicity. Dogs help you to appreciate the world around you. They smell the ground so intensely. They look at the trees as though they are seeing them for the first time. It helps us to remember the wonders that we take for granted. So if you're stressed or anxious, it goes away for that moment when it's just you and the dog. People say I do magic, but it's the dogs that do magic. In an instant, they can help you feel calm. They just come in and make it happen without a word.
But I think it's important that you don't form too much of an emotional attachment with the dog. Remember, you are preparing the dog to detach himself from you and live with another human. If not, it can be damaging to his relationship with his new family. He can move on, but it will just make it harder for him. The way I think this can be achieved is by switching dogs. They use this system to train dogs for the blind. If people stay with a dog for a month and then get a new one, the dog doesn't become confused. When he is in his forever home, he will know he is with his new pack! As a professional, I have to do this with dogs I work with. If I am going to help a dog that is not mine, I can't connect all the way. I need to let the owners finish it!