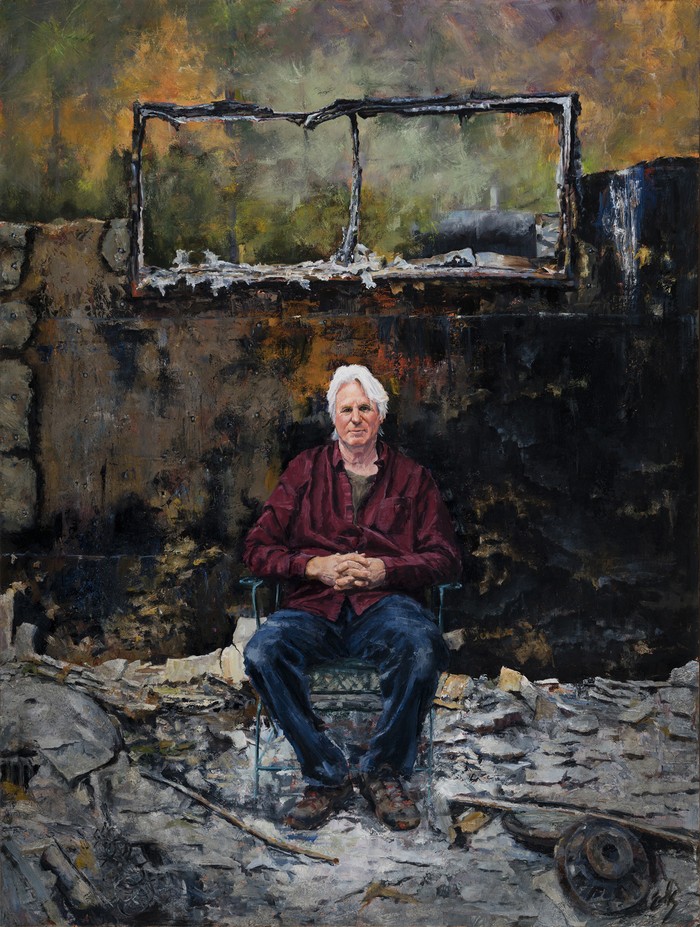 "Scorched Souls" is the upcoming exhibition of the Ojai Studio Artists at the Ojai Valley Museum. The exhibit documents the OSA artists' reactions to the Thomas Fire, the largest fire in California state history.
The exhibit will run until June 17. A portion of sales from the show will be donated to a local fire relief fund.
Another highlight of the show will be the "Town Talk" at the show's closing reception on Sunday June 17. OSA artists and OSA art collectors who lost work in the fire will discuss how they're moving forward after the fire. Artists will also be on hand for a book signing of the "Scorched Souls" catalogue documenting this exhibit.
The Ojai Valley Museum is located at 130 West Ojai Ave. Hours are Tuesday-Saturday, 10 a.m. – Sunday, 12-4 p.m. For more information, please call 640-1390.