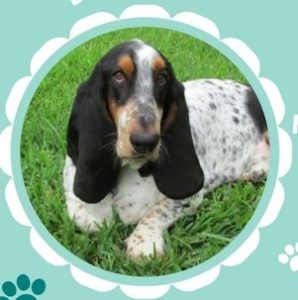 Lindsey Boubel and her basset hound George will visit the Ojai Library every second and fourth Wednesday from 3 to 4 p.m. Lindsey and George will also visit the Meiners Oaks Library every first and third Wednesday from 1 to 2 p.m. George is a certified therapy dog and will be available for children to read to as part of their new Paws for Reading program.
Shirley Waxman will visit the Ojai Library at 1 p.m. on Saturday, February 24, to deliver a talk entitled "POP Art and the American Dream." This talk explores the works of the most celebrated American Pop artists, including Andy Warhol, James Rosenquist, Roy Lichtenstein, Jasper Johns, and Wayne Thiebauld, who all boldly experimented with new media and the American Dream.
At 3 p.m. on Saturday, February 17, the Women's International League for Peace and Freedom (WILPF) will visit the Ojai Library to host a screening of the documentary film The Occupation of the American Mind. After the screening there will be a discussion facilitated by members of WILPF.
The Occupation of the American Mind explores the media-driven perception of Israel in the United States. This event is free and open to the public.
The Ojai Library is located at 111 East Ojai Ave. Hours of service are 10 a.m. to 8 p.m. Monday through Thursday and 12 p.m. to 5 p.m. Friday through Sunday.
Celebrity photographer Guy Webster returns to Ojai Photography Club with a presentation on "Second Look." The event will be held on February 20, 7 p.m. at Help of Ojai's Kent Hall, 111 Santa Ana St. The general public is always welcome to attend. Find more information at www.ojaiphotoclub.com/
Herb Walks with Lanny Kaufer and the Ojai Valley Green Coalition (OVGC) will present renowned fire ecology expert and author Richard Halsey on Saturday, February 17, in Ojai for a workshop on how to create resilient gardens and homes in Southern California as residents go forward in the post-Thomas Fire era. The day will begin at 10 a.m. with a morning walk and continue at 1:00 p.m. after a lunch break with a slideshow talk.
The cost for the full workshop is $25 for adults, $20 for seniors 62-up, and $15 for students 13-18 as well as those who lost residences or landscapes in the Thomas Fire. Admission for the afternoon session only is $15 for the general public or $10 for OVGC members. Scholarships also are available for the afternoon lecture through OVGC. For more information visit HerbWalks.com or call 646-6281.
The Ojai Mardi Gras Wake-Up! Krewe is excited to host the 28th Annual Mardi Gras Masquerade Ball, Saturday March 3rd, 7:30 pm till 1:00 am, at the Ojai Art Center, 113 Montgomery St.
This year's theme is "Moulin Rouge – Too Loose to Trek." There will be dancing, a costume contest, a traditional bead toss, can-can dancers, and the coronation of this year's Royalty, a ménage à trois: Queen Luce (Lucy Roadarmel), Queen Too (Nancy Nazario) and King Trek (Bruce Smith). Winners will receive a free ticket to next year's Mardi Gras.
Tickets for Mardi Gras are $25 in advance and $30 at the door. Advance tickets are available on-line at ojaimardigras.com, or can be purchased in Ojai at Studio Sauvageau, Cardinali Bros. Music, Ojai Coffee Roasting Co, and Ojai Creates. For more info call the Ojai Mardi Gras Hotline at 646-7843.