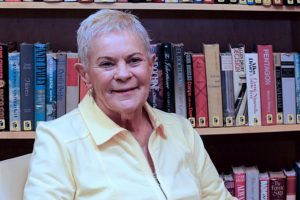 In collaboration with New Hope Senior Services, please join Cypress Place Senior Living for an Alzheimer's & Dementia Caregivers Support Group. Facilitator for the support group will be Norma Featherston, R.N., M.S., Gerontology. Featherston is a geriatric care consultant with New Hope Senior Services.
Join them for these informative meetings and gain support from others in a caring and understanding environment. Ask questions and get straight answers from people who have been there. Learn creative and caring problem solving techniques and caregiving ideas, and discover that you are not all alone in the way you feel.
"My husband was diagnosed at age twenty eight with primary progressive Multiple Sclerosis, in which the end result is dementia," said Featherston. "The problem was this was not documented until much later, so I received little help from doctors at the time," she said.
It was a long and difficult journey, in which Featherston became depressed, worn out, and desperate for doing something to help. She finally hired a caregiver and went back to school in 2006, and graduated in 2009 with a Master's Degree in Gerontology.
"I worked at the Alzheimer's Association for eight years where I counseled caregivers, taught classes, spoke to civic and other groups, and ran several support groups, " said Featherston. "I was able to give my knowledge of caregiving to those who were caregiving for someone with dementia related diseases."
Support group meetings led by Featherston are held from 9:30a.m. to 11a.m. the first and third Wednesday of every month at Cypress Place Senior Living in Ventura. The support group is free and open to the public. Seating is limited so please call to reserve a seat. To RSVP, please call 650-8000.
Cypress Place Senior Living is a premiere senior community in Ventura County. The beautiful senior living campus features an Active Senior Living community and adjacent Assisted Living and Alzheimer's/Dementia Care community connected by a lushly landscaped courtyard.
Cypress Place Senior Living is located at 1200 Cypress Point Lane in Ventura. To learn more about Cypress Place Senior Living of Ventura, visit their web site at www.cypressplaceseniorliving.com.