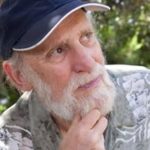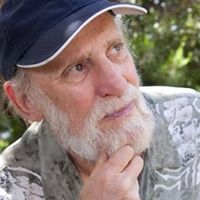 First off, I want to thank the amazing Ventura Breeze writers for working their fingers off to make this wonderful issue happen. Much research and thought went into their articles. I'm very proud of this issue.
On Dec. 4, when we heard a fire started in Santa Paula, never did we ever imagine that it would completely burn over 600 structures in Ventura and become one of the largest fires in California history (maybe the largest eventually)?
It is called the Thomas Fire because of its proximity to Thomas Aquinas College. Perhaps it should have been call the Santa Fire because of Santa Paula and the time of year.
I certainly appreciate the amazing job the now over 8,000 firefighters (fighting the Thomas Fire)and the first responders have been doing to save structures and to try to limit the scope of the fire. But, the reality is that the 50 MPH winds, low humidity, and plenty of fuel made that virtually impossible.
Amazing to me, though, is how so many neighbors spontaneously pitched in to help each other.
One example is the street my son lives on. The hills on both sides of the street always burn when we have fires. He, and I, along with a few other neighbors, spent that first night patrolling his block and putting out small fires that would have become big fires. All through the night, cars would stop and men and women would jump out with shovels to help. People all over were driving around that to see how they could help. We have a few heroes in this issue, and we thank them all.
I got home at 5am in the morning, slept for a few hours and then went back out. I slept for 13 hours the next night, which I haven't done since I was six months old.
And, the people volunteering at the Fairgrounds, helping the Red Cross, the Salvation Army, the churches, distribution centers and more to organize and distribute clothes, food and other essential goods are to be appreciated. Many of them came here from other states and towns in California.
It is wonderful that no one has been killed in Ventura (and only two people, thus far, one being a firefighter). Our hearts go out to the families of both. I attribute this to the quick actions of our police and fire departments in alerting people to evacuate their homes on that Monday evening. And to folks heeding their warnings and leaving their homes in a timely manner.
By the way, if you'd like to contribute to the fallen firefighter's family (Corey Iverson), a GoFundMe page has been set or you can contribute through CalFire, San Diego.
The County was great organizing several meetings to inform us about the conditions of the fire and setting up an assistance center at Poinsettia Pavilion. They brought together city, county, state and government agencies to answer questions and give citizens direction on what to do next.
One thing that has irritated me is listening to people complaining about innocuous things such as their driveways are full of ash, or they lost some food because there wasn't electricity. None of this means anything if you still have your home.
And, of course, the deplorable thieves who take advantage of others misfortunes and break into evacuated homes. These are horrible people.
The attitude of many of the people who have lost their homes has been just amazing. In some cases they have tried to cheer me up.
Amazing how random fire is. I was on streets where only one house burned, and on both sides of the street. Flying embers are what caused a large percentage of the fires not because they were in the burning hills.
Now, what happens to those who lost their homes and apartments? Ventura has a very low vacancy factor so many will need to leave Ventura, and it will take several years to rebuild their homes and apartments. Will they return? What will this do to our economy? Several weeks of no income could put small merchants out of business.
In a few years, when there is a large amount of construction, our economy will be booming but tough times ahead for a lot of people that will last for a long time.
There have been some complaints about price gouging for housing and gas but, generally, very little of this has occurred. A phone line is devoted to handling calls about gouging at 662-1728.
Unlicensed or unscrupulous contractors may try to scam you. The Contractor's State License Board has a disaster hotline 800-962-1125 or visit www.cslb.ca.gov for information. And don't assume just because a person is licensed that they are honest. There are also licensed crooks, so check local references very carefully. And talk to them in person, if possible.
Ventura Fire Chief David Endaya stated that the still-growing fire is of a magnitude that he had never seen. And is "the most important evacuation we've ever done."
The Ondulando neighborhood was especially hard hit by the Thomas Fire with rows of homes gone. It is hard for me to imagine losing my home and all its contents. Even the homeowners weren't allowed back in their neighborhoods for several days in the mandatory evacuation areas.
The lack of water pressure in our hydrants is a huge concern that will need to be addressed in the future. I was standing with firefighters watching homes burn to the ground because they didn't have water. Had to be very frustrating to them and counter to their training.
The Ventura County Board of Supervisors approved $500,000 to help low-and middle-income families with short-term rental assistance.
The Ventura City Council voted to declare a local emergency and approved an ordinance that suspends deadlines associated with "routine" land use, subdivision and zoning applications. That allows planning staff to focus on projects related to the disaster.
It's a "temporary measure to protect against unintended consequences" that can happen when a deadline is missed, City Attorney Gregory Diaz said. Still, the time to prepare new building plans, secure planning and building department approvals will be very lengthy. Our departments will be overwhelmed with new projects. And, it is very likely that many homes will require changes during the rebuild process due to ever changing building and planning requirements and codes.