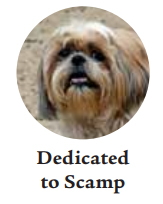 •  Sponsorship makes an ideal gift at any time of the year for an animal-loving friend or relative – birthdays, holidays, as a 'thank you' gift, or simply to say 'I love you'! — either for a cat lover who has everything, or for friends and family members who love making a difference in the lives of animals. Your sponsorship gift of $25 or more, helps a cat or kitten awaiting adoption into a forever home. When you sponsor a cat or kitten as a gift, you will receive a certificate to the recipient and include both of you in the monthly Surfcat Mewsletter mailing. You can choose the message or dedication you want on the certificate.
Surfcat … Providing compassionate care and community connections for cats in need of forever homes. Surfcatcafe.org or 500-7125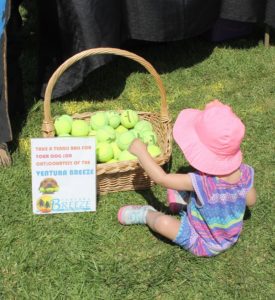 •  In honor of America Recycles Day, the Canine Adoption and Rescue League (CARL)is accepting redeemable bottles and cans at their kennels located at 901 Mission Rock Road, Santa Paula. All proceeds from the recycling of plastic bottles and aluminum cans goes back to the kennel to help the dogs living in the sanctuary. CARL has been helping homeless dogs in Ventura County for the past 20 years. Alternatively, drop off the clean redeemable bottles and cans to the donation basket inside the back door of Pet Barn at 3203 E.Main.
•  While the holidays can be the most wonderful time of year for people, it can be one of the most dangerous for pets.
Dr. Ryan Keane at Eastown Veterinary Clinic in Grand Rapids says pet owners should be aware of the health and safety hazards that are lurking in their homes during the holidays.
In addition to the obvious things an ingredient called Xylitol can be fatal, even in small doses.
In less than 24 hours, Xylitol can result in liver failure. The ingredient is becoming more popular in foods like peanut butter and sugar-free candies and gums.
When you decorate your tree, keep the tinsel off branches that are close to the ground, where your cat can easily grab them. "They have barbs on their tongue that point backwards so if they get a piece of string or tinsel on their tongue, they kind of have to swallow it. It can't come back out," Dr. Keane says.
We're all guilty of sneaking a treat or two under the table, but keep in mind that a small portion for us can be a calorie overload for your animal. "Very small amounts are fine, the problem is when everybody wants to give that animal a small amount at family gatherings it's all cumulative and adds up," Dr. Keane says.
Dr. Keane suggests keeping an extra eye on your pet after you have company over and if they're acting abnormally, it may be a sign they were exposed to something toxic. If you see this immediately get the pet to their vet.
•  Experts have known for some time that dogs have poor vision, and are up to eight times worse than humans at seeing things in deta.
Scientists have developed a test for dogs and found that they struggle to tell red and green apart, much like color blind humans, a condition known as deuteranopia.
So they can hardly see a red ball on the green grass.
This is important for people directly involved in dog training but also for fols who want to improve their dog's attentive skills during some activities such as play. If at the park and you want to get your dog to bring back a ball falling on the green grass it would be better if you thought of using blue instead of red toys.
•  Dog owners have a lower risk of death from cardiovascular disease or other causes, a study of 3.4 million Swedes has found. The team analyzed national registries for people aged 40 to 80, and compared them to dog ownership registers.
They found there was a lower risk of cardiovascular disease in humans of dogs, particularly of hunting breeds. Researchers said it may be active people who choose to have dogs.
"The results showed that single dog owners had a 33% reduction in risk of death and 11% reduction in risk of heart attack," compared to single non-owners, said lead study author Mwenya Mubanga of Uppsala University.
Dr Mubanga said: "Perhaps a dog may stand in as an important family member in the single households."
For their study, published in Scientific Reports, the team looked at data from 2001 to 2012. In Sweden, every visit to a hospital is recorded in national databases – while dog ownership registration has been mandatory since 2001.
Owning a dog from breeds originally bred for hunting, such as terriers, retrievers and scent hounds, was associated with the lowest risk of cardiovascular disorder.
•  Thirty-five dogs found inside robbery suspects home
By Victoria Usher
Inside the home of 72-year-old Robert Bustamante Flores, Corona bank robbery suspect, authorities discovered thirty-five dogs being kept in horrible conditions. They had been locked inside the home all day and all night, every single day. Animal Control officers were able to save the dogs, seven of them being small puppies and then took all of them to the Corona Animal Shelter so that they could be evaluated and fed.
Flores told detectives that twenty-six dogs were living inside his home when they asked him about the robbery. Once a search warrant was obtained four animal control officers and investigators searched the house together and found thirty-five dogs along with possible evidence of robbery. The good news is those dogs are now safe and have very recently become available for adoption! Hopefully they will all find their forever homes soon!
•  A local Lancaster dog has won the 18th annual AKC Humane Fund Awards for Canine Excellence (ACE) in the Search and Rescue category! Each year the AKC® Humane Fund celebrates five loyal, hard-working dogs that have significantly improved the lives of their owners and communities. "Piglet," a Lancaster Search & Rescue dog has brought closure to many grieving families.
"Piglet," a six-year-old Catahoula Leopard Dog, is rigorously trained and certified to find human remains on land and in water. Each year Piglet and handler, Lori Wells spend hundreds of hours training, testing, and answering the call of duty for law enforcement agencies in California, Nevada, Arizona, and Utah. At nearly 7 years old, Piglet has built a reputation as an unparalleled search resource.
Piglet is unique not only for her diligent work ethic and talented nose, but also for her infectious 'smile'. She always lights up the room at community events and fundraisers and is happy to make new friends, human and canine alike.