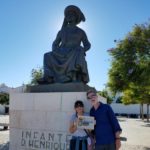 Carl Morehouse and Janna Minsk sharing the Breeze with Prince Henry the Navigator in Lagos, Portugal. Being a navigator Prince Henry especially enjoyed the Harbor Patrol reports.
---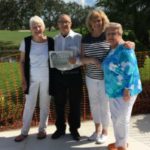 Diana Murphy-Roberts, James Francis Gray, Mary Carr and Marcia Gray enjoying a surprise birthday party for Marcia in Fort Myers, Florida. Her best present was receiving the Breeze.
---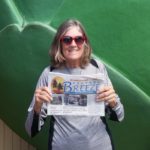 The Breeze's own contributing writer Jill Forman outside the World Famous Giant Artichoke Restaurant in Castroville, CA. After eating deep fried artichoke heart, artichoke soup, and artichoke bread she finished reading the paper.
---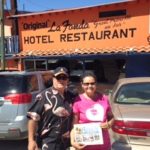 Eliane and Rick White In Baja Mexico. This place is owned and managed by Americans ex patriots. They cook a feast and really took good care of us. Sat in front of the post office and read the Breeze.
Left it in the snack bar seating area for the next tourist.