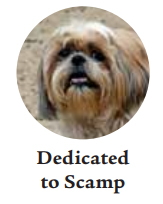 The Humane Society of Ventura County's annual Santa Paws holiday photo shoot is almost upon us. On Sunday, Nov. 19, the Ventura Beach Marriott will host the popular event, from 10 a.m. to 3 p.m. Two weeks later, on Sunday, Dec. 3, the HSVC Shelter will host a second Santa Paws pet photo shoot, also from 10 a.m. to 3 p.m. The shelter event will additionally feature a marketplace, where you can get some holiday shopping done while you wait, from the many local vendors who'll be on hand selling quality goods. Plus, the shelter event will once again include its popular bake sale, where delicious handmade goodies will be available to purchase for your enjoyment. All proceeds from these events benefit the animals of the HSVC.
Adults and children are welcome to pose in their pets' photos – with or without Santa. The shelter will have many festive pet costumes to doll up your pets if you are in the mood. In addition to cats and dogs, pocket pets, reptiles, rabbits and birds are all welcome!
Holiday photo shoot packages start at $30 and include five to 10 images. For a larger donation, you also will have access to some wonderful HSVC keepsakes, including a 2018 HSVC calendar. All images will be provided on-site on USB flash drives.
For over 30 years, the Humane Society of Ventura County Santa Paws has been providing high-quality holiday family portraits for county residents and beyond. "Having helped with Santa Paws since 1990, I can tell you this is one very fun event – and it's especially fun for us to see the families grow through the years," said Greg Cooper, HSVC Director of Community Outreach and official photographer for the event.
• "Piglet," a six-year-old Catahoula Leopard Dog, is rigorously trained and certified to find human remains on land and in water. Each year Piglet and handler, Lori Wells spend hundreds of hours training, testing, and answering the call of duty for law enforcement agencies in California, Nevada, Arizona, and Utah. At nearly 7 years old, Piglet has built a reputation as an unparalleled search resource. Read more about her in the next Ventura Breeze.
---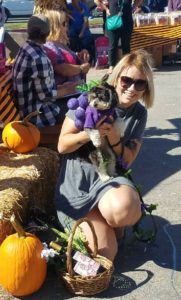 Four-footed "ghosts," "spirits" and all manner of costumed canines paraded through Ventura Harbor Village on Saturday, October 21 as the 5th Annual Ventura Harbor Village HOWL-O-Ween Dog Costume Contest was held. Alyssa Clark and Tootsie, a 7 pound Chihuahua/Poodle/Yorkie mix were one of the winners. Tootsie is just over one year old and is dressed as a bundle of grapes with her own wine. Tootsie is too young to drink.
---
On October 28 the Pierpont Racquet Club held their 1st Annual Pooch Costume Parade. Dogs of all shapes and colors were entered as they paraded through the Club and were sure not to bark in order to not distract the players. Fun prizes and refreshments for pooches and their buddies were provided.