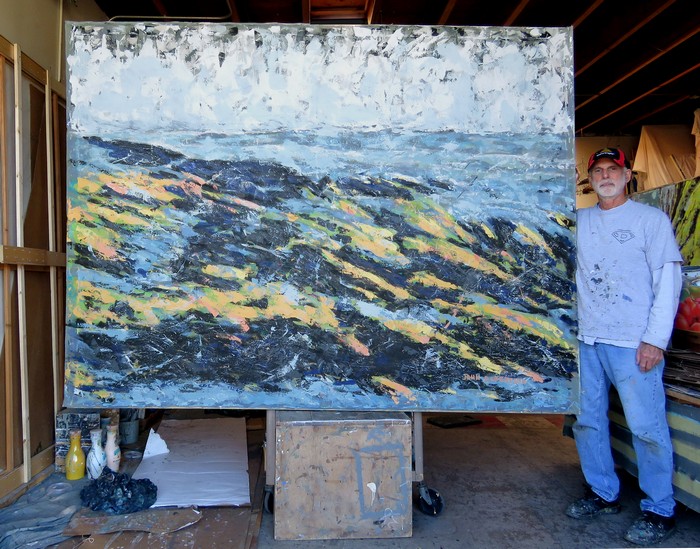 A Conversation with John Robertson Sunday, October 29, from 3 to 4:30 p.m.
591 Collection Blvd.
John Robertson is a self-taught, primitive, impressionistic painter, whose paintings are much more than a visual, realistic copy of the subject. Full of movement and depth, the works are created with a variety of techniques, using cement trowels, brushes, wood scrapers, cans and plastic cups to apply acrylic paint to canvas. The paintings are then hung without a structure, similar to a tapestry.
John Robertson will be presenting his new group of large-scale painting, Fields, at the Vita Art Center Gallery, 432 N Ventura Ave, Ventura. All are invited to the opening artist's reception, November 3 at 6:00 pm. To learn about John Robertson, visit www.StreetCredibleArt.com
Make your reservation today at www.FocusOnTheMasters.com or 653.2501.
Admission is $10 for the public; $5 for seniors.