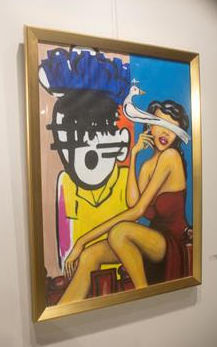 Ventura College presents the 37th Annual Faculty Exhibition in its New Media Art Gallery. A variety of techniques from painting, printmaking, photography, digital art, drawing, sculpture, multi-media, and ceramics will be on display through Thursday, Oct. 5. Gallery hours are Monday through Thursday, 10 a.m. to 4 p.m. and parking is $2.00.
"Ventura College is an extension of the local community and we invite everyone to take advantage of these events that provide culture and entertainment for families and residents of all ages," stated Ventura College President David Keebler."
Running concurrently to the faculty exhibition is a student art exhibition in Gallery II. For more information about both exhibitions and the Ventura College Art Department, contact Ventura College Professor of Art and History Ann H. Bittl, Gallery Director, at 289-6264 or [email protected] or visit http://www.venturacollege.edu/departments/academic/art-department.