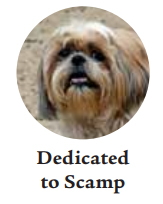 • Dog friendly downtown restaurants. Between Ventura Ave. and Fir and Poli and Thompson
Winchesters Grill & Saloon
Fluid State
Ventiki Tiki Lounge
SavoryThai Cuisine
Rice
Snapper Jacks Taco Shack
Rumfish Y Vino
Paradise Pantry- tables on sidewalk
Taqueria Vallarta
El Ray Cantina
Capriccio-on sidewalk
Coconut Crab
Grapes & Hops
Busy Bee- tables on sidewalk
Cafe Fiore
Pizza Man Dan
The Tavern
Tonys Pizzeria
Banzai Marina
Barrel House101
The Habit
Sandbox Coffee
Steak & Hoagie
Harvest Cafe
Amigos Cantina
Natures Grill- tables on sidewalk
TAJ- on sidewalk
Jimmy's Slice- tables on sidewalk
• SPAN Thrift Store is providing $10 spays and neuters for low income cat and dog friends.
In the SPAN Thrift Store parking lot 110 N. Olive St. (behind Vons on Main) Friday, September 15th. Please call to schedule an appointment 584-3823.
Also in the Albert Soliz Library parking lot on August 31.
2820 Jourdan St. Oxnard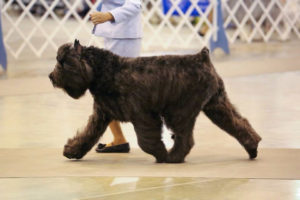 • Sept.25 until Oct.1-Bouvier des Flandres Dog Club show at the San Miguel Hall at Seaside Park.
www.SCBDFC.com for more information.
• Well-trained guide dogs are important for visually impaired people who rely on them. But many puppies bred to be guide dogs flunk out of training programs.
A study published in the Proceedings of the National Academy of Sciences suggests the way a puppy's mother raises it may be the key to the dog's success, or failure. A research team at the University of Pennsylvania found that puppies destined for guide dog training are more likely to fail if they're coddled by their mothers.
"Surprisingly, there's not a lot of research about mothering behavior in dogs," says lead author Emily Bray.
Past studies on rodents and primates have found that, in general, active mothering is better than no mothering. "So, on one hand, we'd think 'Yes, you need your mother. Mothering should be a good thing.' But for guide dogs, the mothers are with their puppies in the pen 24/7. So then the question becomes 'What exactly is beneficial?' "
The answer, at least for guide dogs, appears to be what Bray describes as a hands-off style. (Or, paws-off style?)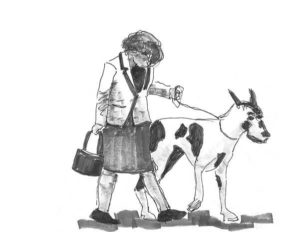 They found that among the 98 puppies they studied, the actively-mothered ones were more likely to fail a guide dog training program later.
How mothers nurse their puppies also affected how puppies performed. The mothers will either lie down to nurse, or sit or stand up. If the mother dog is sitting or standing, "she's further from the puppy.
The training for guide dogs teaches and selects for a very specific set of skills. "You're looking for dogs that are very compliant, very, very relaxed, not at all thrown off by any kind of strange occurrences," says Clive Wynne, a professor of psychology at Arizona State .
The dogs also need to be "sufficiently driven to learn and tackle tasks," says Bray, and capable of limited disobedience in order to, for example, disobey a command that would put their handler in danger.
Bray thinks that one reason hands-off mothering is associated with more of these traits could be that the little challenges in puppyhood prepare them for the bigger challenges of being a guide dog.
Another possibility is that maternal stress could affect puppy development. Previous research has found higher levels of the stress-related hormone cortisol in dogs with more active parenting behaviors.
Still another possibility is that specific mothering behaviors may not be the primary cause of the observations. It may be more about genetics. The authors point out that high-performing guide dogs are chosen to breed.
Wynne, who was not involved with the research, thinks the findings shouldn't be applied broadly, even to other working dogs. "I think what we have here is a special effect of working with guide dog populations, and not necessarily true of all dogs or all animals," he says. Two previous studies on military working dogs and other dogs have found the opposite effect: that more anxious mothers produce more successful offspring in those contexts.
He thinks research like this might help increase the effectiveness and efficiency of training. "So, it's very powerful and useful," he says.
Copyright 2017 NPR. To see more, visit http://www.npr.org/.
• How can pet dogs exercise their sense of smell? "Take a smell walk with them." Dr. Horowitz said. "Let them lead the way and smell and linger. Let them sniff each other. There's a pleasure for owners in letting a dog be a dog, to acknowledge their dogness. They put up with a lot of our humanness."