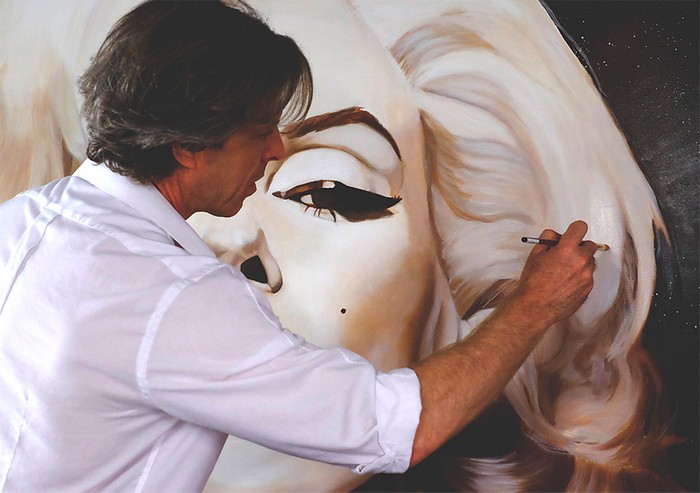 Thomas Hardcastle, a renowned painter based in Ojai, will debut a new set of large scale oil paintings at the Museum of Ventura County throughout the month of September. His latest collection of work, "Icons and Archetypes," is comprised of large scale oil paintings that present the artist's perspective of select popular cultural icons and exploitive archetypes. He will host an artist's reception on Friday, Sept. 1 from 6 to 9 p.m. at the museum.
Hardcastle will be on hand at Friday night's reception to share more about his artistic techniques, inspirations and intentions with attendees.
Learn more about the artist at http://www.ojaistudioartists.org/tom-hardcastle.