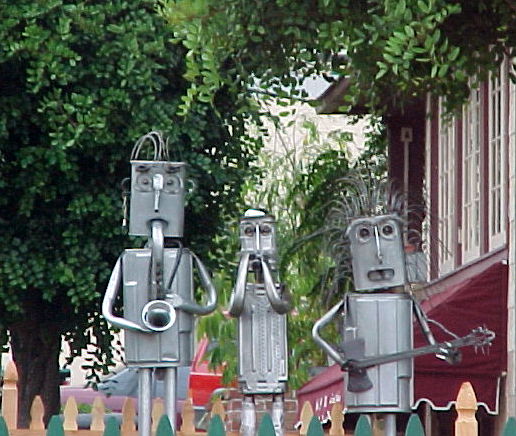 Husband and wife Jim and Ella Wright are an art family. Jim started metal sculpture in 1969 at a small store on Ventura Ave called the Magic Forest. He moved on to craft shows and street fairs and is now full time artist since retiring. Ellen Wright retired as a right away agent for So Cal Edison. She took a group of stain glass classes from Calico Art glass in Ventura. After completing two different sets of classes in stain glass and doing a few projects she was told of a fused glass class and completed that.
They decided that was where their hearts were and now work in both metal and glass.
They continue to learn and expand their work shop meeting new people at the craft shows that they are vendors at. They are always looking for new Ideas to form into projects, and enjoy doing custom work for customers
They sell at the First Fridays Art Walk at the Stone Works gallery and second Saturdays at the VC Art Market at Figueroa plaza and Main. Facebook [email protected] to learn more about them.