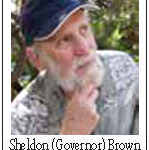 • Regarding the Ventura County Fair, I was glad to see that Harbor Blvd. was left open as an accessible route to the Fair this year. Never did understand why traffic was diverted at Sanjon .So much easier to just take Harbor all the way through.
Odd to me why folks attending the concerts (or comedy show this year) on the main stage start waiting in line as early as 11am for shows that start at 7:30pm. Each row of seats has 80 chairs so the 400th person entering would need to sit way back in row 5. And if a person wanted to stand by the stage, he/she could do that even after the show has started.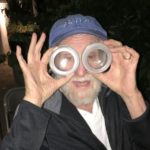 I was going to bungee this year, but I wasn't able to because they had to shut the attraction down due to a malfunction. Oh well, maybe next year.
Amazing to me that in just a short few days all of the rides, businesses, etc. are gone and on their way to the next fair.
• I have always wondered if the Breeze should have a column covering international, state or government news, etc. So we took an informal poll and asked 20 readers to weigh in (poll in this issue). Fourteen people said they like the Breeze just the way it is. Of the six that said yes, only a few were a definite yes, so we'll keep the coverage just the way it is.
• The Ventura City Council has approved a funding agreement that will finalize $125,000 of support for the Museum of Ventura County. We'll have an article on this topic in our next issue.
The agreement reads:
"Approve and authorize the City Manager to execute a Funding and Services Agreement, including milestones, with the Museum of Ventura County for a term of six-months, August 1, 2017 – January 31, 2018; $125,000 to support general operations."
The document can be found at https://www.cityofventura.ca.gov/DocumentCenter/View/9152 if you want to read the whole thing.
To me, the most important thing is to hire a professional (curator) to make the Museum much more enjoyable, which the Museum says they will do.
• I have been getting emails stating that my Capitol Credit Card has exceeded its credit limit. These type of email alerts are just ways of hackers taking over your computer. Don't ever open emails, even if they look real unless you absolutely know the source. If you aren't sure, just make a call to the company. All of your credit cards, etc. have a contact number on the back, so use it.
• An artificial intelligence program just annihilated its human competition at a world championship video game contest. The AI win stunned the gaming community, because bots (robots) are generally considered inferior to expert human players.
This one is from Open AI, a nonprofit artificial intelligence research firm with backing by entrepreneur Elon Musk, of Tesla (TSLA) and SpaceX:
Even though he supports it, Musk wants to ensure that AI doesn't grow unchecked and become the death of humanity. Musk said that AI is "more of a risk than North Korea." Computers have also defeated the best humans in traditional board games like chess and Go.
Maybe a computer can publish the Ventura Breeze, and I can find something else to do.
•An update on the Ventura Police Officer who recently attempted suicide on July 28th while at the police headquarters. Good news, the officer is expected to survive.
On August 2nd, the Ventura County Star parent company Gannett Co. of McLean, Virginia, made a Public Records Request to the City for the release of the officer's name.
Even though the City believes there is a strong argument to not release the officer's name under exclusions to the Public Records Act, they have decided to do so rather than engage in a protracted and potential costly legal proceeding, which would not be in the best interest of Ventura. You can find public records here if you are a concerned parent, employer or neighbour and want to check someone out online.
The attempted suicide was a very personal and tragic event for the family. To respect the privacy of officer and his family during this very difficult time, the Breeze is withholding his name. We can tell you that the officer is a sixteen-year veteran of the Ventura Police Department.
• Regarding North Korea, when President Donald Trump stated that he will bring "fire and fury" that the world has never seen," I assume that he knows that we dropped two atomic bombs on Japan. So the worst "fire and fury" would need to exceed "Little Boy" and "Fat Man". So, my question is, would we need to drop three nuclear bombs or just one that exceeds the tonnage of "Little Boy" and "Fat Man"? Certainly hope that we won't find out.
• According to an annual report compiled by scientists around the globe, 2016 was the warmest year on record for the planet as a whole, surpassing temperature records that date back 137 years. The conclusions contained in a draft federal report on climate change is conclusive that human-induced global warming is real and if left unchecked the consequences could be dire.
So, quit complaining when our local temperature reaches 80 and we are all sweltering.
• Even though the closing of Ringling Bros. circus is a win for animals and animal rights, I think it is sad that they shut down completely. Still would have been great family entertainment without the animals.
• As if you care, these are the cities of Ventura County (total population of about 850,000).
Camarillo
Fillmore
Moorpark
Ojai
Oxnard
Port Hueneme
Santa Paula
Simi Valley
Thousand Oaks
Ventura