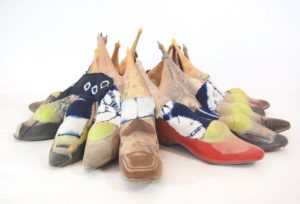 Vita Art Center presents Fiber Art Exhibit
Opening Reception: Friday, June 2 from 6-9 p.m.
Exhibit Dates: June 2 thru 30 from 6-9 p.m.
Vita Art Center is excited to exhibit the work of 4 exceptional contemporary fiber artists each showing a unique use of material, form and technique. Fiber art is defined as fine art which consists of materials that are natural or synthetic fiber and other components. It focuses on the materials and on the manual labor on the part of the artist as part of the works' significance, and prioritizes aesthetic value over utility.
Exhibiting Artists: Carol Shaw- Sutton, Julia Ford, Tina Linville and Wendy Osher