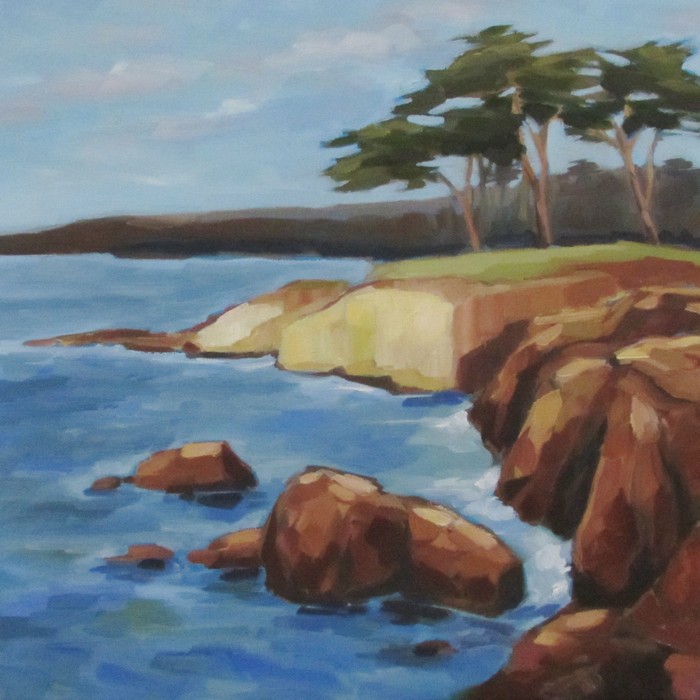 Works by Ojai painter Kathy Bodycombe and Ventura printmaker and photographer Christina Altfeld will be featured until June 24 at the Buenaventura Gallery.
Their shows will share wall space in the Clophine Dooley Gallery as the rest of the downtown Ventura gallery is devoted to Buenaventura Art Association's fifth annual Collage Open Competition. A reception for all three exhibitions will be 5-7 p.m. May 27, at which awards for the collage show will be announced.
Bodycombe's "Duets" show will have oil-on-canvas landscapes from places she has lived or visited on both U.S. coasts and in Europe, ranging in size from 6 inches square to 24 by 36 inches. She has been painting for 15 years.
Altfeld, a lifelong photographer who's also been exploring multiple forms of printmaking for 10 years, chose "Ocean Atmosphere" as her title.
The Collage Open Competition will have two- and three-dimensional original glued collage, mixed-media collage or assemblage artworks, of which at least half must be glued collage.
Judging the entries will be Kathy Leader, who grew up and received her art and art education degrees in South Africa and now teaches privately and in workshops in her West Los Angeles studio.
The Buenaventura Gallery, 700 E. Santa Clara St. is open 11 a.m.-5 p.m. Tuesdays through Sundays. For more about the nonprofit Buenaventura Art Association and its programs, visit www.buenaventuragallery.org or call 648-1235 during gallery hours.