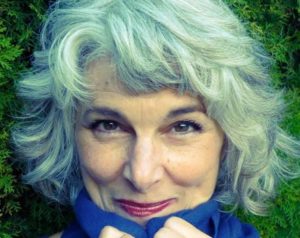 Local Ventura jazz vocalist and social activist Toni Jannotta is on a mission.  As the recipient of two Ventura arts grants, Toni now believes that music is for the benefit of society in ways she hadn't realized before. With her 2007 Cultural Arts Fellowship Grant from the City of Ventura, Toni merely finished her 3rd album.  But it was with her 2010 Artist in the Community Partnership Grant, awarded to her by the Ventura County Arts Council, that Toni found her groove and the meaning of music as a healing tool.
"Voices of the Homeless" was Toni's first experience with producing music to help others.  It was a live storytelling concert performed at Working Artists Ventura (the WAV) on August 21, 2010.  "Voices of the Homeless" brought together jazz improvisers with members of our local homeless community.  It was a concert where the focus was on the homeless themselves educating the audience on who they really were.  At the same time this concert demonstrated the unique quality of improvisation.  All the music was made up on the spot as the musicians listened and responded to the stories they heard.  The performance later became a documentary.  It won Toni the 2012 Earth Charter and the Arts Award given to her by Citizens for Peaceful Resolutions.
Now Toni is ready to release another musical project in an effort to help and heal.  This project's goal is to bring comfort to all those who have suffered abuse yet believe it was their fault.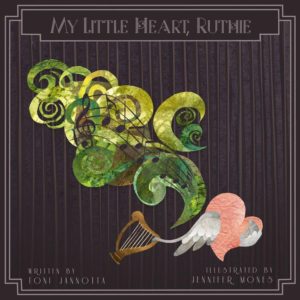 The project is called "My Little Heart, Ruthie."   It is a picture book and album, that tells the story of a little heart in isolation that must learn to free itself.  It is told as a children's rhyme.  The illustrations are by artist Jennifer Mones.  Along with the book is a 22-minute jazz-inspired musical suite with narration, so that the reader can sit with the book, listen to the music, and be told a bedtime story.  The album features jazz harpist Carol Robbins, L.A. drummer Paul Tavenner, bassist Granville "Danny" Young, and our own multi-instrumental Venturan, Jon Crosse, who plays trumpet.
Toni's hope is that this project soothes the middle school child who has been bullied or has witnessed things no child should have to, helps the adult still working through past traumas and wishes to feel alive again, and heals anybody, whether young or old, who would like to be held and told a simple little story of hope.  This project is for all those who need to be reminded that what they suffered was never their fault.
This project is in its finishing stages.  If you would like to help, please visit https://www.gofundme.com/ruthieheart.
For more information on Toni Jannotta, please visit:
https://www.tonijannotta.com