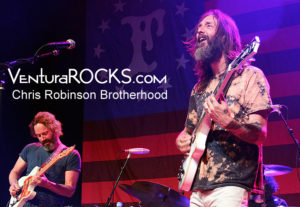 Local music and more!
by Pam Baumgardner
VenturaRocks.com
Adam Lasher returns to Ventura for the first time since his stint on American Idol's season 14.  Locals will remember when he used to play in Three Man Weave band at The Good Bar back in the day.  Adam's excited to return to Ventura and will be playing a show at The Star Lounge on Friday, May 5. I'm thinking one's life changes ever so slightly when Harry Connick Jr calls you a super star though Adam is very modest about all that. He's certainly enjoying the extra exposure since Idol and he confessed to me that it really holds your feet to the fire holding you to a higher standard. He also embraces the fact that he was parodied on Late Night with Jimmy Fallon that season. You can view that video on Adam's website (AdamLasherBand.com).  He also told me one of the biggest perks was getting more awareness about Type 1 Diabetics as he's been an advocate for the Junior Diabetes Research Foundation for many years.
The Ojai Bluesfest is finally here! The event will be held at the Ojai Art Center in conjunction with Crooked Eye Enterprises 11-6 pm on Sunday, May 7 featuring Orphan Jon and the Abandoned, Bleeding Harp, Deb Ryder, Michael John and the Bottom Line and Casey Hensley.  Find a link for more ticket information at the top of VenturaRocks.com.
Congratulations to Winchesters on their 20th anniversary, and a big thank you to JR for celebrating with two days of live music April 29-30! There will be no cover to catch these bands over the weekend (see VenturaRocks.com for set times): Shaky Feelin', the Caverns, Mandex, TD Lind, Big Adventure and CRV and more.
Night Demon just released their new album, Darkness Remains, with artwork featuring our very own City Hall in the background as well as a creepy depiction of Father Serra.  I got an advance listen, and was able to play it on my radio show at KPPQ-LP here in Ventura at 104.1 FM.  I warn you, this one seriously rocks! Information on how and where to get your copy (including limited vinyl) can be found at www.NightDemon.net.  Meanwhile the boys are off and running in support of it touring Europe through mid June; I am told they always give a shout out to Ventura wherever they play.  They'll be back home playing the Frost & Fire Festival in October.
Quick notes: Shawn Jones is back from Italy and will be at Grapes and Hops on April 28. Strange Weather returns from S Lake Tahoe for a show at Sans Souci on April 28; the Star Lounge hosts the Falling Doves on April 29 with special guest Travis Marsh; and finally, the Rouse CD release party will be held at the Hong Kong Inn on Saturday, April 29.
Do you have any music-related news or upcoming shows you want help publicizing? Please send all information short or long to [email protected], and for updated music listings daily, go to www.VenturaRocks.com.