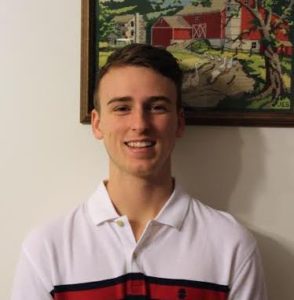 Five high school seniors from Ventura County have each won a $40,000 college scholarship from Edison International in their pursuit of a STEM (science, technology, engineering or math) degree. The students are among 30 students from throughout Southern California Edison's service territory who were chosen for their academic success and demonstrated financial need as part of the $1.2 million Edison Scholars Program.
The winners were Juan Carrillo Channel Islands High School, Oxnard, Jesus Contreras Magana
Santa Paula High School, Santa Paula,,Mireille Vargas,Santa Paula High School, Santa Paula,,Gissele Vazquez Oxnard High School, Oxnard and Michael Morrissey Hanson Ventura High School, Ventura.
Michael's life changed when his mom was diagnosed with cancer when he was 13. He helped care for his mom through her medical procedures and took care of his younger brother. Michael wants to find ways to protect natural water resources and ensure that all people have access to safe drinking water. He is also an Eagle Scout and a member of the track and field team at his high school.