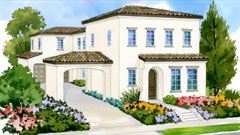 On March 22, at 11:30 a.m. a groundbreaking ceremony for Solana Heights – 147 new homes in Ventura's Westside neighborhood will be held.
Solana Heights, the master-planned community developed by CalAtlantic Homes, will bring 147 new homes to Ventura's housing market including 116 single-family homes with two story floor plans and 3-5 bedrooms, as well as 31 townhomes with two and three story floor plans and 3 to 4 bedrooms. Several of the homes will have coastal views.
Solana Heights' family-friendly amenities will also feature three new neighborhood parks totaling 1.5 acres of outdoor gathering spaces with play equipment, picnic tables and barbeques, and a gated dog park. It's a very pleasant place to live so if your family want to move here then it is well worth the investment. A moving company like Big T will make it easier for you to move all your belongings and get your move off to a positive start.
The groundbreaking will be held at 2686 N. Ventura Avenue at School Canyon Road. Follow the signs for parking. Please wear comfortable walking shoes; this location is an active construction site.
Speakers will include City of Ventura Mayor Erik Nasarenko, CalAtlantic Vice President of Project Development Ken Melvin and Division President Elliot Mann.