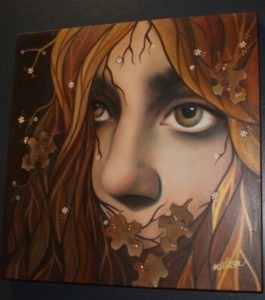 Artist Mariana Peirano Royuela believes that the universe had a plan for her to be an artist. "According to my mother, I was drawing since I could hold a pencil. As I got older it actually became a bit of an issue with her because that's all  I wanted to do! But apparently life had a different plan for me and I became a teacher. So for many, many years my artistic talents were used to create classroom materials and bulletin boards. Then one day, my call came again and that time I listened. "
This amazing artist offers a variety of weekly classes, workshops and artist retreats on figure and portrait drawing and painting, intuitive painting and visual journaling. Following the academic approach, these basic  life drawing classes and workshops, offer a simple and effective approach for drawing the human figure.
​Peirano Art studio,  1793 East Main St. Enrollment is limited. Reservations recommended.
To sign up call 758-8247 or  [email protected]. See more of her art at www.peiranoart.com.