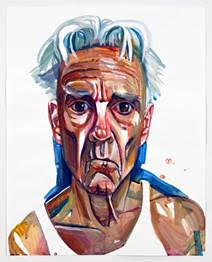 Focus on the Masters (FOTM) is pleased to announce that ten artists have been selected for FOTM formal documentation by a distinguished jury for the 2017 season.  An artist will be featured monthly beginning with Jane Mulfinger, on Sunday, February 19 from 4 to 5:30 p.m. as part of FOTM's popular Artist Spotlight interview series, now in its twenty-second year.  Each artist's interview will be filmed before a studio audience at Levity Live, 591 Collection Blvd., located at the Collection in Oxnard.
"The Levity Live venue is perfect! We could not have asked for a better location!" exclaimed founder and executive director Donna Granata. "Not only is it a state-of-the-art nightclub that meets all our technical needs, the location will offer our patrons a comfortable place to experience our programming while enjoying delicious food and beverages."
The nine artists have been selected for formal documentation owing to the artists' mastery of their craft, respect from their peers and their historic role in the life of our artistic heritage.
The series will kick off the season with A Conversation with Jane Mulfinger on Sunday, February 19 at 4:00 p.m.  Mulfinger uses site-specific installations, performance and sculpture to examine and comment on the human condition.
Admission to the Artist Spotlight interviews is free for FOTM members; general admission is $10, seniors and students with valid ID $5. Guests with military ID attend free of charge.  For membership information, visit www.FocusOnTheMasters.com.
To support the costs associated with the documentation of each artist, FOTM enlists the help of generous donors who wish to sponsor or co-sponsor a Spotlight Interview.  Full sponsorship is $1,200; co-sponsorship is $600.   AfterGLOW Special Events will be planned after each interview. February's AfterGLOW will take place at Copper Blues, Levity Live's on-site specialty restaurant.  If you would like to sponsor an artist or host an AfterGLOW in your home, call Mary Galbraith at 653.2501 or contact FOTM by email at [email protected].