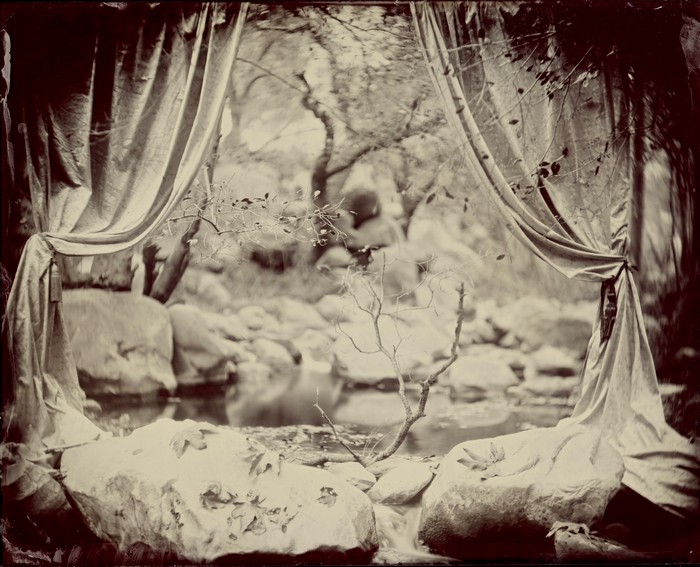 When Weston Naef, Curator Emeritus, J Paul Getty Museum, Department of Photographs had to choose three photographers to exhibit at his booth and participate on a panel with him, he chose Luther Gerlach, Jacqueline Woods, and Metabolic Studio. Naef did not realize that the first two named notable artists lived across the courtyard from one another at Working Artists Ventura (WAV) here in Ventura.
Handmade! Analog Photography in the Digital Era, is the panel discussion title, and is a perfect platform where Gerlach and Woods can expound on their innovative, photographic techniques that draw from photography's early history, albeit their individual processes couldn't be more different.
Luther Gerlach has reversed the Victorian tenet of bringing the outdoors into the studio by bringing the studio to the outdoors. Gerlach drives his mobile darkroom to his chosen spot in nature where he may position a model, studio drapery or other inspirational items, and then takes the photograph. To maximize his technique, he uses an oversized wooden camera that he's collected or built himself, and then develops the image on the spot.
Jacqueline Woods creates camera-less images using vintage black and white photographic paper, photo emulsion and silver and light. Her dynamic theme centers on the ancient and spiritual Black Sun.