•   Ventura County Animal Services (VCAS) has kicked off their annual Giving Tuesday fundraiser for new medical kennels and they are asking for support from the community. The fundraiser runs until January 5, 2017.
Those wishing to donate can visit www.vcas.us/GivingTuesday or visit the Camarillo Adoption Center at 600 Aviation Drive, or the Simi Valley Adoption Center at 670 W. Los Angeles Avenue.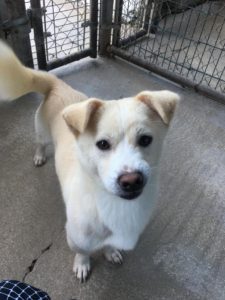 •   Nice to share this the Front Street Animal Shelter – City of Sacramento is providing free adoptions to get pets home for the holidays because a wonderful generous woman is paying for every animal to be adopted so they can have homes by Christmas!
•   The Canine Adoption and Rescue League (C.A.R.L.) has committed to caring and finding homes for 11 dogs bred for human consumption as part of the Yulin Dog Meat Festival in China. The dogs have arrived safely at the rescue .
C.A.R.L. is part of a large-scale effort to rescue approximately 100 dogs from China. The effort is spearheaded by Deborah Hall (Groundsboots.org), who has organized volunteers and funds to fly to China, retrieve the and fly them back to the United States.
CARL volunteers flew to China (I would have gone if they had asked) and several traveled to LAX to receive the dogs and transport them back to the C.A.R.L. facility in Santa Paula.
In 2005, C.A.R.L. served as temporary home to 42 dogs left homeless by Hurricane Katrina.
C.A.R.L. receives no government funding. The organization welcomes and relies on the generosity of dog welfare advocates to continue its mission. Visit http://www.carldogs.org or call  644-PETS. And visit the C.A.R.L. Boutique Thrift Store at  4160 Market St (Hours 11am–6pm) to help support them by purchasing all the great stuff that they have for sale including furniture.
This is from ASPCA and important during the holidays:
It's that time of year again: the time when everyone is decorating, cooking and coming together to celebrate. But the hustle and bustle of the holiday season can make it easy to forget about potential pet dangers, you'll want to keep the following harmful hazards in mind:
Beware of excess wires. Keep wires, batteries and glass or plastic ornaments out of paws' reach. A wire can deliver a potentially lethal electrical shock, and a punctured battery can cause burns to the mouth and esophagus.
Noisemakers. While celebrating, it is easy to forget that loud noises and celebratory poppers or noisemakers can scare your pets. Try creating a safe place in your home where your pet can have some quiet space if needed.
Keep an eye out for salt. Ice melt, homemade play dough and salt-dough ornaments (even when dry) can all be a tempting salty treat for pets, but can cause life-threatening imbalances in electrolytes.
Medication monitoring. If you'll be having guests stay with you this year, be mindful of any medication they may bring. Houseguests who are unfamiliar with pets may not realize just how curious (and sneaky) they can be. Have your guests keep any medication in a closed cabinet instead of in a bag or suitcase.
Watch out for candles. If you decide to give your home that extra holiday glow this year, be sure not to leave your pets unattended around lit candles. A long tail or a curious paw could knock over a lit candle and potentially start a fire or burn your pet.
Holiday eats. We recommend keeping your pets away from the table and keeping lids tightly secured on trashcans. Many of our holiday favorites can be harmful, including sweets, fatty and spicy foods, and alcohol. You also want to make sure not to give your pet any turkey or chicken bones. Check out our full list of pet-toxic foods to keep in mind when planning your holiday menu.
Tis' the season of snow globes. Some snow globes contain ethylene glycol, a highly toxic substance to all pets. If a snow globe is broken, the sweet smell can attract a pet to lick it up, leading to a potentially fatal intoxication. Keep these out of paws' reach!
Under the tree. Wrapped presents can pose a threat to curious cats and dogs depending on their contents. Be sure to keep any wrapped food or treats up and away from your furry friends. Just because you can't see the contents, doesn't mean your pets can't smell them.
Pesky plants. While most people fret over poinsettias making their pets sick around the holidays, the truth is that these festive red plants only cause mild to moderate gastrointestinal irritation. However, there are a couple of other seasonal stems you should be wary of: Holly and mistletoe can cause gastrointestinal upset and cardiovascular problems when ingested, and various lilies that are often found in holiday bouquets can cause kidney failure in cats.
O' Christmas tree. If you're planning on putting up a tree this year, there are a couple of things you should know:
Make sure that your tree is tightly secured so that there's no chance of it tipping or falling over and causing injury to your pet.
Keep the tree water covered and inaccessible. Tree water may contain fertilizer and other harmful chemicals—not to mention it can become a breeding ground for bacteria that could cause nausea, diarrhea or stomach upset.
Stay away from tinsel for decoration. Ingested tinsel can cause severe vomiting, obstructed digestive tract, dehydration and could require surgery.