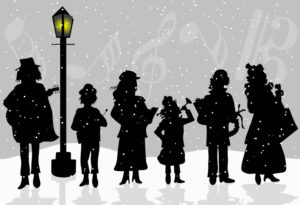 Welcoming the holidays!
by Pam Baumgardner
VenturaRocks.com
I can safely say the holiday season is upon us and what better way to celebrate than with one of my favorite fundraisers, the 4 Kids 2 Kids Toy Drive.  The event will be held at the Ventura Beach Club on Sunday, November 26 from 3 to 11 pm with honorary guest and Rock & Roll Hall of Fame's Nick St. Nicolas (Steppenwolf, World Classic Rockers). On the bill to perform will be Ray Jaurique & the Uptown Brothers, Michael John & the Bottom Line, Tom & Milo, Preston Smith, Tommy Marsh, Sean Wiggins & IOne gOat, Kelly Zirbes, Joy Burnworth and more; plus, you won't want to miss a special appearance by Santa (aka Gary Gordon Goff). The price of admission is only $15 and an unwrapped toy.  You can learn more about this unique and important non-profit organization at 4K2Konline.org.
The following weekend, one of my favorite events hailed as "The social event of the year" will take over Main Street downtown on Saturday, December 3, for the Ventura Winter Wine Walk which also includes a holiday street fair.  You'll find all kinds of great gift ideas at the street fair which runs from Noon until 8 pm and is free to the public. There will be snow fall at 6:45 at the corner of California and Main with live music and of course the highlight itself, the Wine Walk between 4 and 7 pm, you can get ticket information at www.VenturaWinterWineWalk.com.
Don't miss Smitty and Julia performing with the Ventura Jazz Orchestra at the band's holiday dance at the Poinsettia Pavilion on Saturday, December 3. Tickets are $15 at the door.  Then the next day, the Old-Time Country Bluegrass Gospel Music Association will be presenting their annual Christmas music show at the Poinsettia Pavilion on Sunday December 4 from 2-4 pm. All ages are welcome, there is no cover for this one.
Dirty Rice recently opened for Tribal Theory at the Ventura theater. The band has a new EP called "Heart of a Lion" and features songs about struggle, abandonment, surviving and overcoming, to fighting the battles that life spontaneously brings you, including bullying, childhood cancer and something as simple as love.  You can get in on iTunes.
Aron Van Alstine, music teacher singer/songwriter in Ojai recently released a new single, a protest song, in honor of election day called "Both Sides of the Fence." He's working a new album for 2017 called "The Revenge of Rock''Roll."
And finally, you know I'm always interested in new projects and one that sounds pretty interesting is called Bromero Captain Q & Flashman featuring members of The Jelly (Brandon Romero and Jaymes Quirino) and Goodnight Kiss (Rene Ponce).  Their first gig at Amigos will be Sunday, November 27 at 5 pm.
Do you have any music related news or upcoming shows you want help publicizing? Send all information short or long to [email protected], and for updated music listings daily, go to www.VenturaRocks.com.