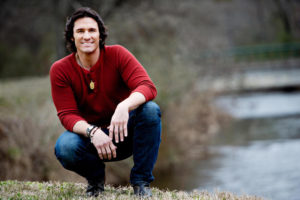 Suds and Tunes
by Pam Baumgardner
VenturaRocks.com
California Beer Festival returns to Ventura with several events all week long at different venues in the area, but on Friday, there's a Food and Beer Pairing Competition up at City Hall with music from Ross Harper and The Bomb; on Saturday, it's their Craft Beer Heaven at Plaza Park featuring music from The Purple Ones, Dr. M and The Caverns; and then the grand finale, Boots and Brews featuring music from Caught Red Handed, Tyler Rich, Highway Starr and a performance from Country music star Joe Nichols.  For information on all events and how to get tickets, go to CaliforniaBeerFestival.com/Ventura. On Sunday, be sure to stop by the VenturaRocks.com booth and sit a spell and share your music related tidbits with me!
Fresh off the Dave Mason tour, drummer Alvino Bennett held a drum clinic for Pulse Drumming at Squashed Grapes on September 10 and then immediately following that Saturday afternoon, he held a short jam with a handful of fellow musicians including Jonathan McEuen deeming them "Alvino Bennett and his Stellar Acquaintances." Oh, by the way, both Jonathan and his brother Nathen will be joined by their father John McEuen (Nitty Gritty Dirt Band) at the Topa Topa Winery in Ojai Sunday, September 18, 3-5 pm.
And speaking of Ojai, and more Topa Topaness, One's to Watch Productions will be holding Topa Topa Folk Fest on October 1 with headliner, The White Buffalo. Other folk acts include Grizfolk, Jaime Wyatt, Todd Hannigan, Shane Alexander, The Brambles, Dear Lemon Trees and the Bryan Titus Trio. The day-long concert benefits in part the Turning Point Foundation. You can find ticket information at OnesToWatchProductions.com.
Ventura's Elks Lodge is holding a lodge membership drive and BBQ on Saturday, September 17th with proceeds benefiting Making Strides Against Breast Cancer of Ventura; both Big Adventure and The Swillys will be performing.  The Ventura Elks Lodge is located at 2126 Knoll Drive; the event starts at 4 pm.
Discovery's Backyard Bash was a big success! Now I'm looking forward to seeing the return of Alastair Greene on Friday September 16, the Fooz Fighters, a tribute to the Foo Fighters on Saturday September 17, and Diego's Umbrella, San Francisco's ambassadors of gypsy rock, on Saturday, September 24.
Rock the Dock continues on Saturday afternoons 3-6 pm during September in the Ventura Harbor.  You can catch The Phantom Riders on the 17th and Super Stoked on the 24th.
Birdbrain hosts their CD release party Friday, September 17 at Sans Souci; Youth Brigade will play with The Grim and Mothers of Dissension at The Garage on Friday, September 23; and Pat Kelly along with Carey Frank and Steve Hass will play Squashed Grapes on Saturday September 24th.
Do you have any music related news or upcoming shows you want help publicizing? Send all information short or long to [email protected], and for updated music listings daily, go to www.VenturaRocks.com.