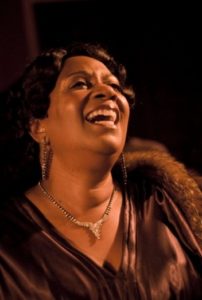 Rubicon Theatre Company's 2016-2017 Season was publicly announced at a special event hosted by Joe Spano (Emmy Award and L.A. Drama Critics' Circle Award-winning veteran of stage and screen) and Peter Van Norden (whose numerous credits include five Broadway shows, regional theatre, film and television).  The two actors star as Marley and Scrooge, respectively, in the company's adaptation of A Christmas Carol, which was a Critic's Choice in the L.A. Times and will be reprised this December under the direction of Brian McDonald.
The season also features the third play in Arlene Hutton's celebrated Nibroc Trilogy, Gulf View Drive, helmed by London-based director Katharine Farmer; Miche Braden reprising her Off-Broadway performance in The Life and Blues of Bessie Smith written by Angelo Parra and directed by Joe Brancato of Penguin Rep; the return of the most popular comedy in Rubicon history, A.R. Gurney's Sylvia, directed by Stephanie A. Coltrin; direct from Off-Broadway, The Other Mozart written by and starring Silvia Milo and directed by Isaac Byrne, about Wolfgang Amadeus Mozart's equally remarkable sister Nannerl; Someone Who'll Watch Over Me, Frank McGuinness' riveting tale based on a true story about three hostages held in Beirut in1986, directed by Katharine Farmer; and King Lear by William Shakespeare, directed by James O'Neil.
The theme for the 2016-2017 Season, "Stories that Matter," was explained by Rubicon Producing Artistic Director Karyl Lynn Burns at the event. "At this tenuous time in the world, we wanted to focus on stories that embrace diversity and focus on our shared humanity. Theatre is a forum where open, civil, meaningful dialogue can happen, and I think there is a hunger for that right now."
At the announcement, Rubicon co-founders Karyl Lynn Burns and James O'Neil also announced two selections in this year's Plays-in-Progress: a new musical version of Sea Marks by Gardner McKay, adapted by James O'Neil with music and lyrics by Amanda McBroom and Michele Brourman; and a concert with a working title of The Folk-Rock Project by O'Neil. As part of the announcement, an original song entitled "The Sea Provides" was performed from Sea Marks featuring Nicholas Mongiardo-Cooper; and "I Dig Rock and Roll Music" was performed by members of the Off-Broadway cast of Lonesome Traveler – Mongiardo-Cooper, along with Trevor Wheetman, Sylvie Davidson and Jamie Drake. Other performers who participated in the announcement included Lily Nicksay, Erik Odom, Jennifer Shelton, George Ball, and Joseph Fuqua.
Titles for the Janet and Mark L. Goldenson Broadway Concert Series; and other PIP selections (curated this year by Rubicon Artistic Associate Jenny Sullivan), will be announced in early January.
To purchase season tickets for the company's 2016-2017 Season, call the Rubicon Box Office at 667-2900. Those who purchase three or more shows as a series before August 15 save 15% and receive a bonus $5 gift card for concessions. They will also be entered in a drawing to win a Jewel Club year-long Ruby Membership, which includes opportunities to go behind-the-scenes at Rubicon and attend Director's Previews in private homes, Designer Presentations, and a table-reading, as well as other benefits.