•  The Canine Adoption and Rescue League(CARL) 19th annual Pooch Parade at San Buenaventura Beach State Park was another great event and day.
League President Mary Saputo, of Ventura, said they hoped the event would raise at least $25,000 for the nonprofit that has helped more than 6,500 dogs since its inception in 1996.
On Sunday, about 150 dogs participated in the parade and some participated in four contests, best kisser, best costume, best tail wag and the most obedient.
I wasn't there because I was at the Surf Rodeo looking for some cute lady French poodles in bikinis.
And speaking of CARL they are the proud temporary home of 26 dogs under the care of the Linda Blair Worldheart Foundation (LBWF). The dogs were evacuated from a Santa Clarita Valley facility in the face of the encroaching Sand Fire.
The dogs, primarily American Staffordshire Terriers, are safe at CARL's Santa Paula boarding facility. The evacuation effort was the result of cooperation between CART,  LBWF, and Shelter Transport Animal Rescue Team , a non-profit that transports dogs from high-kill shelters to out-of-state homes.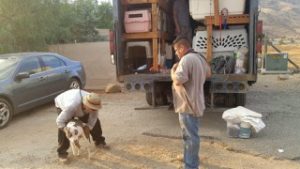 CARL  is well-equipped to aid neighboring rescues in times of need with the use of its 112-pen boarding facility.  "Rescues need to stick together," commented CARL Executive Director Sharon Clark. "We're all in this together to save lives, and we'll never forget when we had our own time of crisis in December 2014 when an industrial accident at a nearby waste water treatment plant spread toxic chemicals across the area."
There are so many wonderful people helping us 4-legged ones I would cry if I could.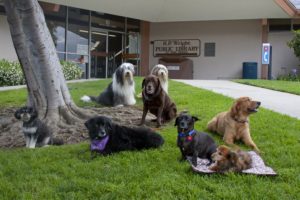 •  Honor our 4-legged friends (the dog type) and promote dog-friendliness on Saturday, August 6th, 8:00 am-12:00 pm at the VBG trail head.
There will be  the funniest, smartest, silliest and down-right cutest dogs to adopt from the Ventura Humane Society. There will also be dog treats! For the little human ones, there will be face painting by Monica Diaz-Valenzuela along with face and body painting from Paint Me Please.
Bryce Kulzer, VBG event coordinator, will be hosting this free event. All donations will go to the "Dog Fountain Campaign".
Bring your family, friends and, of course, your dogs (on leashes please)! If you have any questions, please contact Bryce Kulzer at  [email protected] or 754-9596.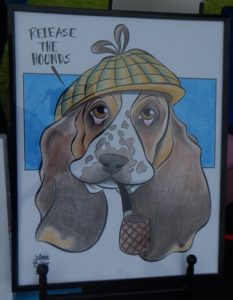 •  Herman Bennett Foundation's Fundraiser ticket pre-order!
3rd Annual Halloween @ Bard Mansion on Oct. 28th & 29th.
Formal dinner, psychics, séance, ghost tour and magic at bard mansion benefiting the Foundation's Spay & Neuter Programs across Ventura County.
Tickets available by phone at 445-7171.
$10 off until August  31!  Only 100 tickets offered each night!
Visit hermanbennettfoundation.org for more information.
---
A very loved dog who used to go to the gym every day with her Dad, Larry.
She will be greatly missed by all.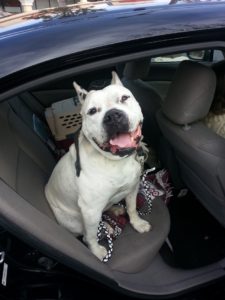 Primo – 2006-2016