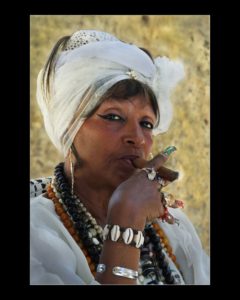 Compelling photos are a convergence of location and timing. Artfully frame an intriguing subject in your viewfinder, then trip the shutter at exactly the right moment. Tomi Murphy does both challenging tasks very well. Havana, Cuba is the subject and title of the Oxnard photographer's July 26-Aug. 20 solo exhibition at the Buenaventura Gallery in downtown Ventura, featuring images from a 2012 visit. She will attend an opening reception 5-7 p.m. July 30. She will be at the gallery every Saturday and a few other days during the week.
And on Saturday, July 30th from 5 to 7pm. Cuban food, at Copa Cubana in the Ventura Harbor . To hear Andy Fernandez talk about Cuba and his family tie to Cuba around 6pm and to see my photographs.
"My photographs do not take critical views of things or people. They just capture images that make life a little bit more pleasant and more hopeful, a bit sweeter and more peaceful. I enjoy finding the beauty and interest of unexpected places and things," she said.
Examples of her fine art photos can be found online at tomimurphy.com.